Well everyone, I can finally announce the release of a project I've been working on for much of this Pandemic – The BloodRoot Podcast. Even though live since August – it has now been shared across multiple platforms and can be accessed via most of your favorite listening tools!
In fact, I've been working on this for most of the pandemic. Being trapped in my home for months on end got me to thinking about new ways to stretch my creativity. And as usual, creativity is always tied to the past for me. After exploring the options and doing a lot of logistical homework, I have embarked on what will hopefully be a fun experiment in storytelling and family history healing. My goal is to provide a listening experience that takes listeners through a family story or challenge slowly – in a way that makes them think along the way.
With each new episode I hope to empower listeners to explore the deep roots of their family history by preserving stories, advocating truth, restoring context, and fostering healing. Who we are is a fundamental question that often inspires genealogists to begin their journey. The search for our roots is deep seated in our blood and DNA, and yet it's all more complicated than those two simple concepts. In fact, our humanity makes everything more complicated – which begs the question, why would our history be any different?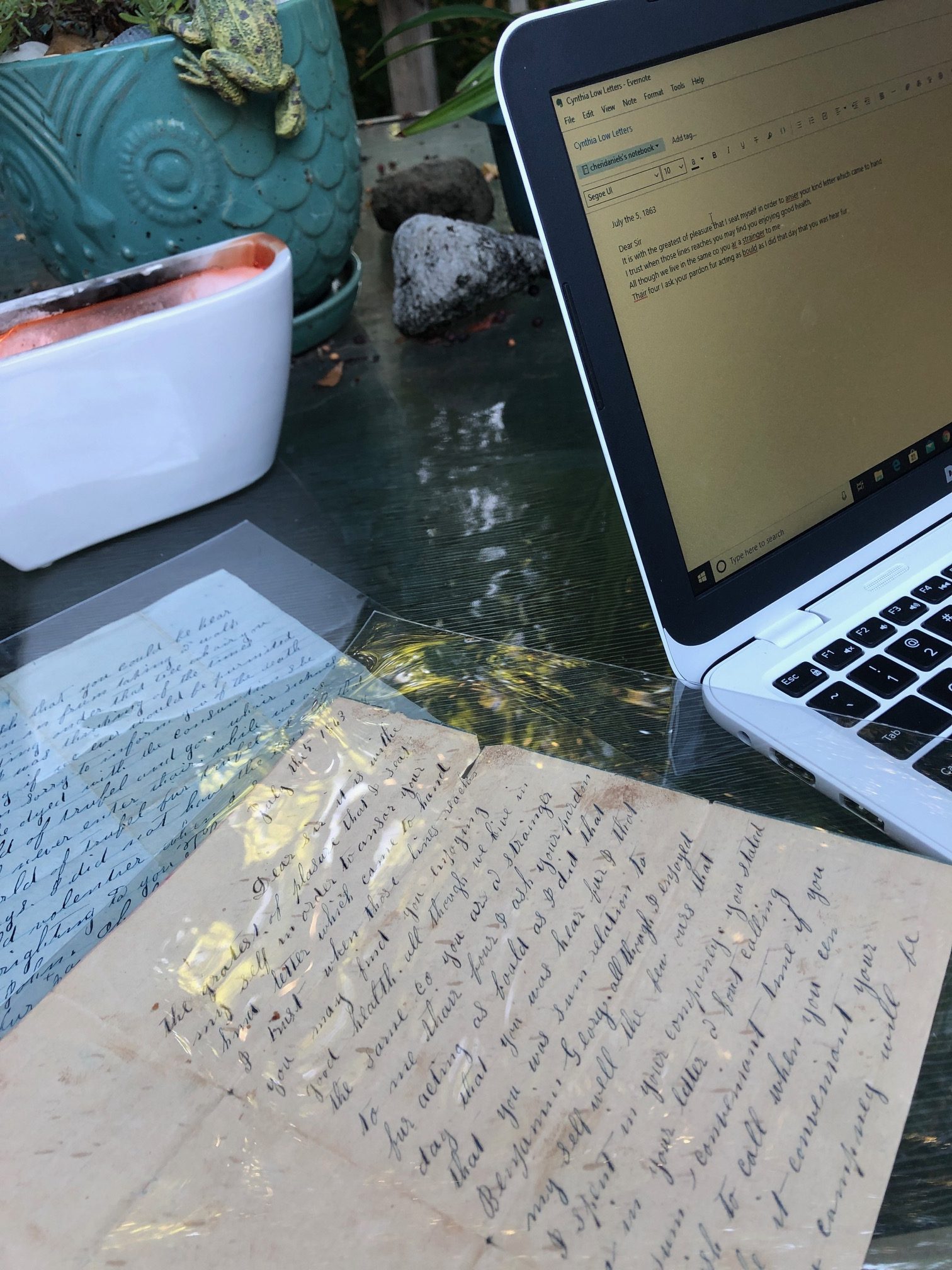 So settle in, grab a cuppa, and prepare to be inspired by our ancestors and their life journeys.
Not the sterilized versions we've come to know – but the real stories, rooted in real people with real challenges and flaws. By celebrating our ancestors within their human complexity, we learn so much more about ourselves, what it means to be family, and how we are all connected to one another.
Since August, I have been slowly publishing episodes, with a total of four available at the present time – on most of your favorite podcast listening platforms. My current rate is only about once a month as I explore the possibilities of this new outlet. The episode guide can be found on the "BloodRoot" page of this website – and may contain some supplemental information if the episode warrants.
If you have a story that you'd like to share with the listeners, or a topic you'd like to see covered, you can send me an email, message me through my various social media platforms, or leave me a voice message through the Anchor app. If you leave a message, I may include it on a future episode!
Join me as we uncover the BloodRoot of our family history!