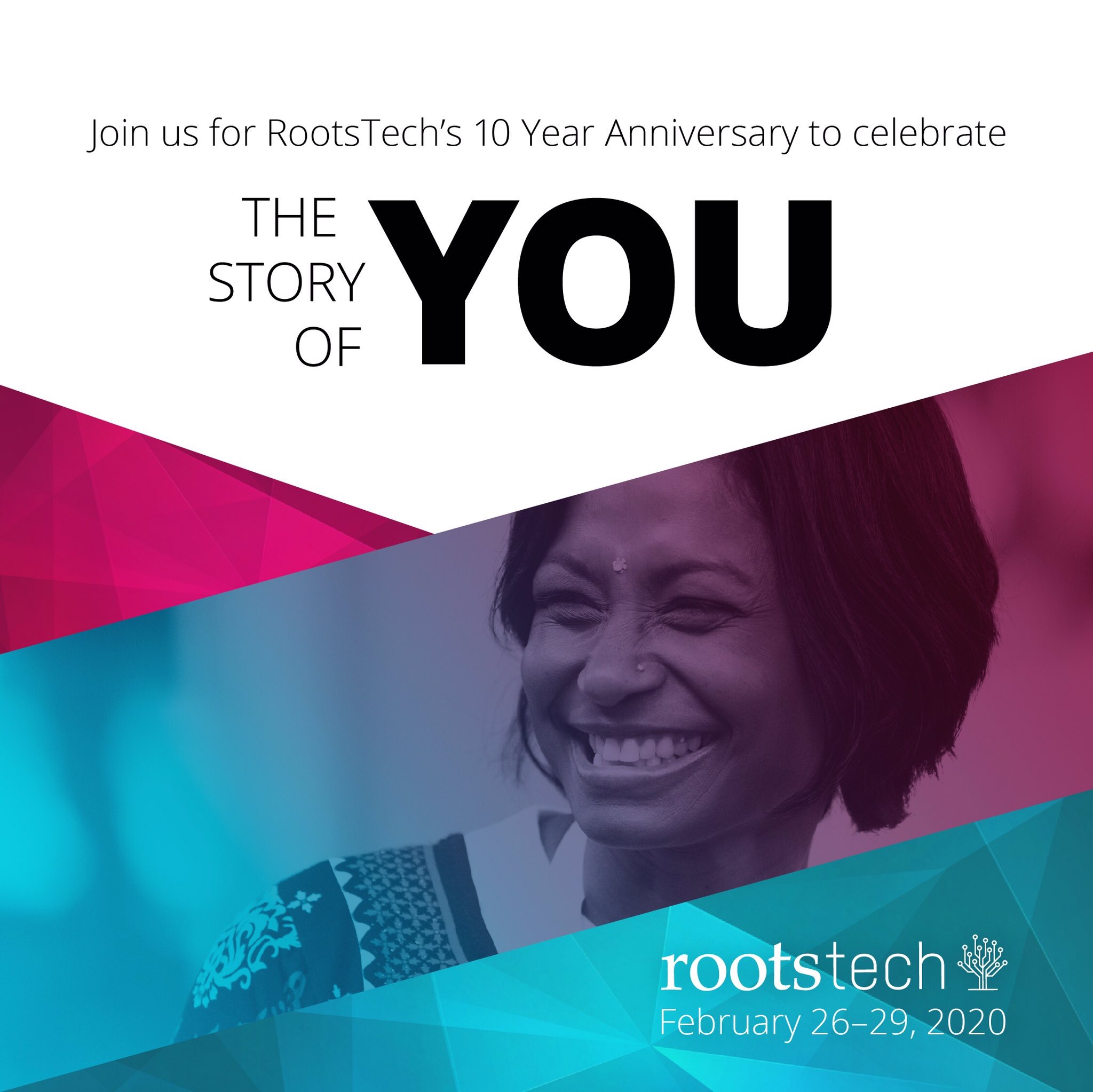 It's almost here – RootsTech 2020! The Genealogist's version of Christmas! As this year marks the 10th anniversary, it should be the biggest conference yet! In the flurry of packing, writing, and planning, I wanted to take some time to cover my favorite features of this amazing conference – and why you should attend, either in-person or virtually.
Cutting edge tools, tips, and instruction: From the ginormous expo hall with the latest and the greatest genealogy tech tools to the most recent advances in DNA science and available resources, this conference should be on your yearly genealogy check-list – and here's why. If you stay at home or travel to attend in person, your week (and the coming weeks) will be chock full of discovery and learning. 
Here's my formula for success with both attending options:
At Home 1: Watch the FREE live-streaming classes! There are about 21 sessions scheduled which can be enjoyed from the comfort of your own home, without spending a dime. But as a binge-watching society, I know those 21 sessions will NOT be nearly enough. The great news: You can purchase a Virtual Pass which will bring you another 30 sessions to watch from home! That's right, the virtual pass brings your total viewing number to over 50! Seriously, with 300 sessions in person, 50 is a great chunk.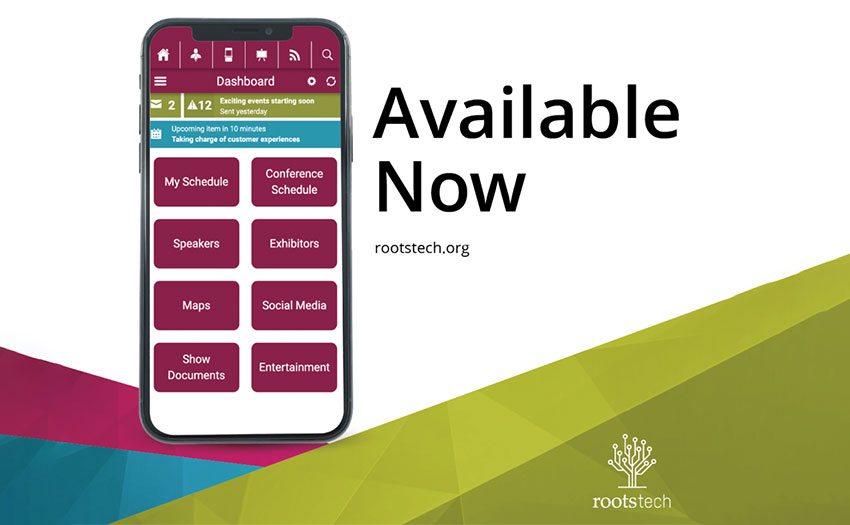 At home 2: Download the syllabus material! You can do this as well, for FREE – for most of the classes! Not just the 50+ mentioned above – ALL 300+ sessions! Please take advantage of this option – the speakers spend a lot of time and effort making these materials thorough and useful – not to mention that each speaker can be a future reference for you when needing more education. Downloading is available through the RootsTech App.
At home 3: Take a virtual tour of the Expo Hall! The entire list of exhibitors can be found on the RootsTech website, and at your leisure, you can click on each one and explore their websites. Some may even have RootsTech special pricing, so be sure to explore and play with these latest genealogy tech toys and tools.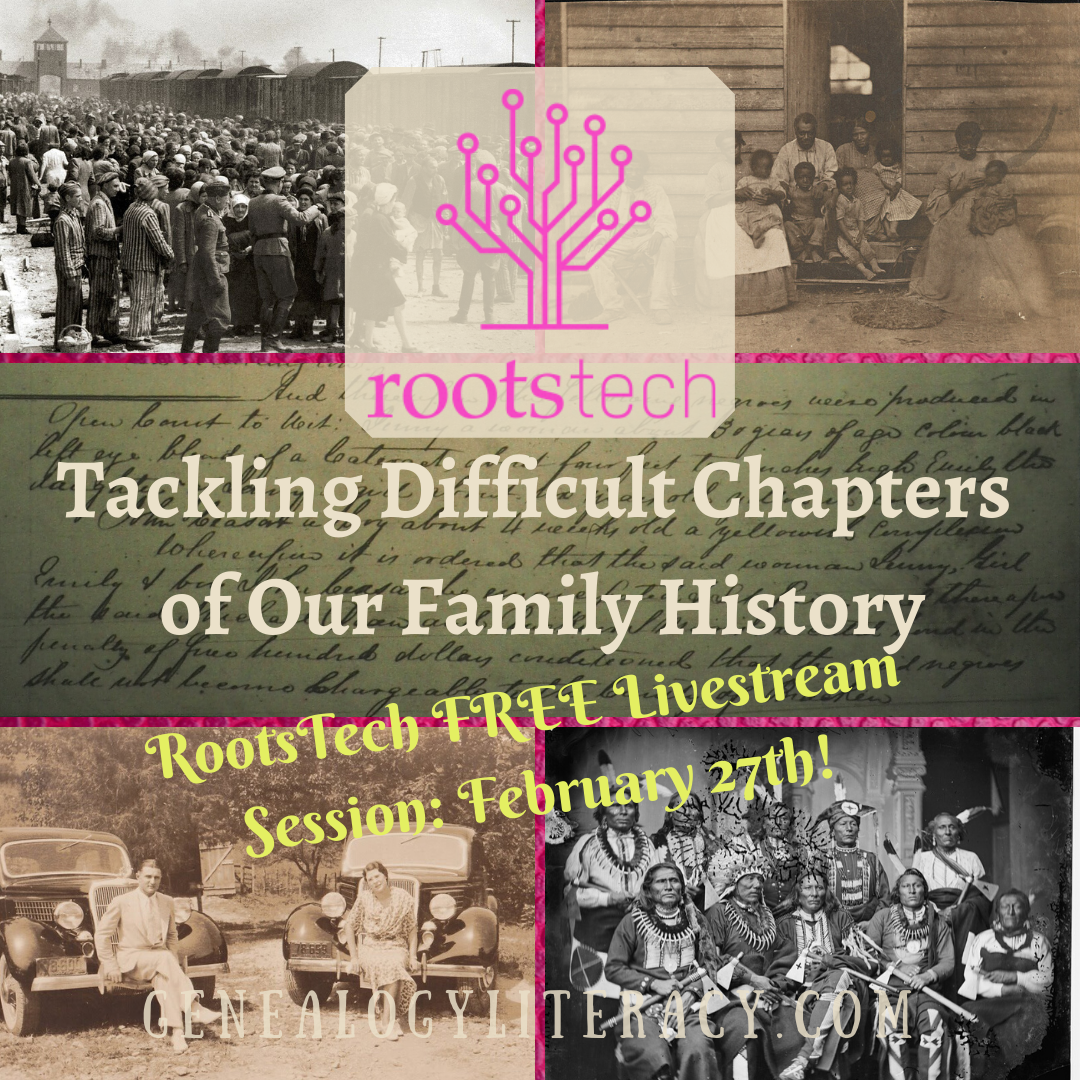 At home bonus: As most of you know, I am honored to have been selected as a speaker once again this year – which I will cover in more detail below. However, several folks have asked me about one particular session that resonates with many of us today: Tackling Difficult Chapters of Our Family History. I am doubly honored to announce that this session has been picked up for the livestream schedule! On Thursday, February 27th @ 3:00pm Mountain Time (5:00pm EST), you can tune in to watch my presentation in its entirety. If you miss it that day, the recording will be available shortly thereafter on the RootsTech.org website.
In Person 1: Happy Birthday, RootsTech! This year is going to be a huge blow out! Over 300+, and expanded session space and exhibit session opportunities, so you'll want to be there if at all possible! As a speaker, I will be giving three presentations over the course of the conference:
My Session Schedule:
A Digital Citizenship Primer for Genealogists: Wednesday, Feb. 26th @ 3:00pm
Tackling Difficult Chapters of Our Family History: Thursday, Feb. 27th @ 3:00pm
The Hoarder's Guide to Family History Preservation: Saturday, Feb. 29th @ 1:30pm
Speaker Meet-Up Schedule: In lieu of questions during my sessions, I am going to try and snag a space in the speaker meet-up area for more in-depth conversations. As these tables are first come, first served, please pay close attention to my Twitter or Instagram feed to see when I've snagged a table for confab! If you don't use either – you can see these feeds right here on this website – right sidebar.
In Person 2: Be sure to take care of YOU! Pace yourself – this is the big one! At 10 years old, this year's event looks to be the biggest yet. According to the Salt Palace tour video that was put out by the conference organizers, the event is sprawling even more – including food and session rooms all the way down to the far end of the Palace – which is reminiscent of the first year, then only down the north side of the Palace. Also, be sure to watch the Road to RootsTech video series – this includes wonderful tips – which for this year, is VERY important! There is construction happening at the south end entrance to the Salt Palace – resulting in CLOSURE. From what we have seen so far, even the sidewalk around that entrance is closed. Another important point – this construction alters the bathroom plan. Go watch the latest video for updates.
In Person 3: Bags and Swag! Your badges have been mailed to most of you. For those of you who need them printed or re-printed, there will be several stations available to provide this service. And did I mention how cool the bags are going to be this year? Pink and black backpacks! Woot!
In Person 4: Do not forget to prioritize the Exhibit Hall! NEW THIS YEAR: Gone is the Unconferencing Session space, and in its place, a more expanded area for vendors to host instructional sessions. Yes, the Demo stage will still be there, but these expanded areas should be able to accommodate more attendees and provide more in-depth information compared to the brief Demo sessions. Look for spaces in the vendor areas as well as the EXPO HALL CLASSROOM, in the front, next to Trace's Coaches' Corner. In other words, build time into your schedule to fully explore this genealogy/tech wonderland. It is unlike any genealogy conference out there and should be enjoyed to the fullest!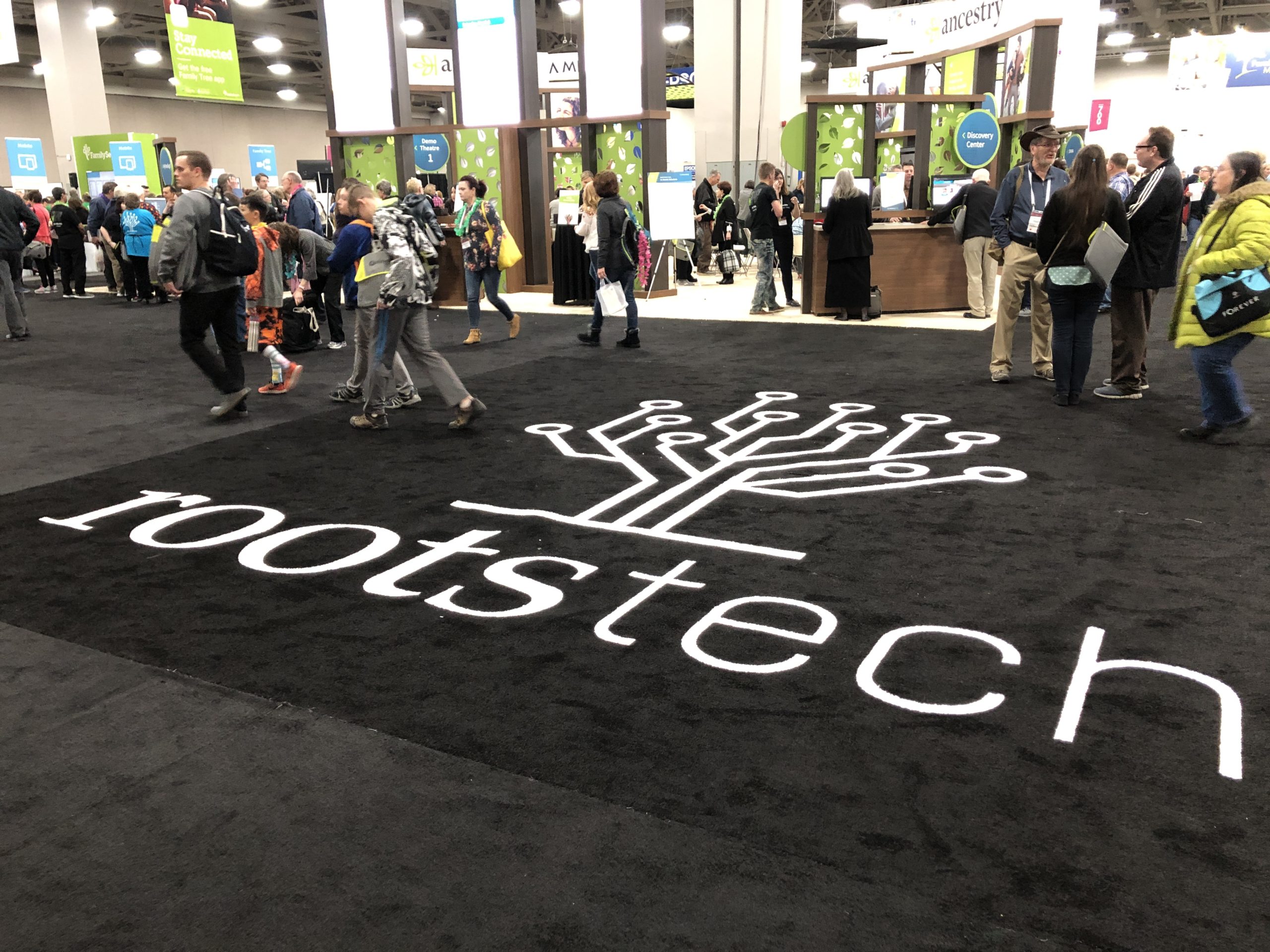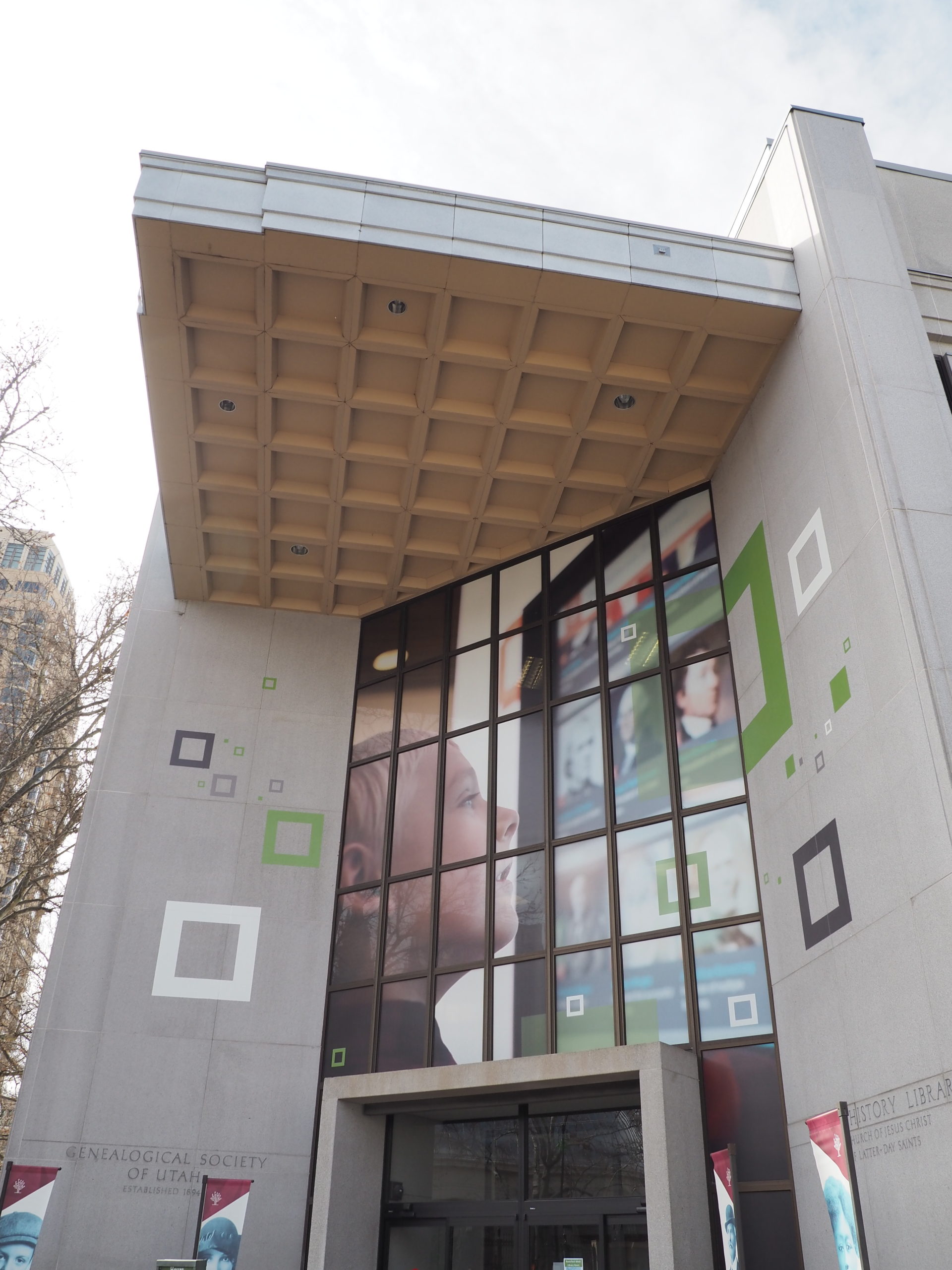 In Person 5: The Family History Library! OK, so if you live in SLC, you're excused from this one. If you are visiting from out of town, you MUST take a little time to research those ancestors! This place is unparalleled – And they have graciously added late night hours to enhance your RootsTech/SLC experience! Just make sure you come prepared with a reasonable research plan, or you will quickly get overwhelmed by the resource buffet on each floor. Another tip: If the Discovery Center in the Expo Hall gets too crowded, head over to the permanent version on the first floor of the library!
In Person 6: Stretch those introvert tendencies and talk to other attendees! These are your people – gathered together at the great watering hole of ancestral information. Even the vendors are there to learn more about you, the users! In fact, that was the original mission of RootsTech 2011 – getting the developers and users in one place to learn from each other. So, in 2020, let's remember that original dream and make the genealogy landscape a better place because we made the effort to connect with those of like minds and pursuits.
Post Script: For additional survival tips, please see the official Survival Guide posted by the conference organizers, as well as many other ambassadors out there!
See you soon!