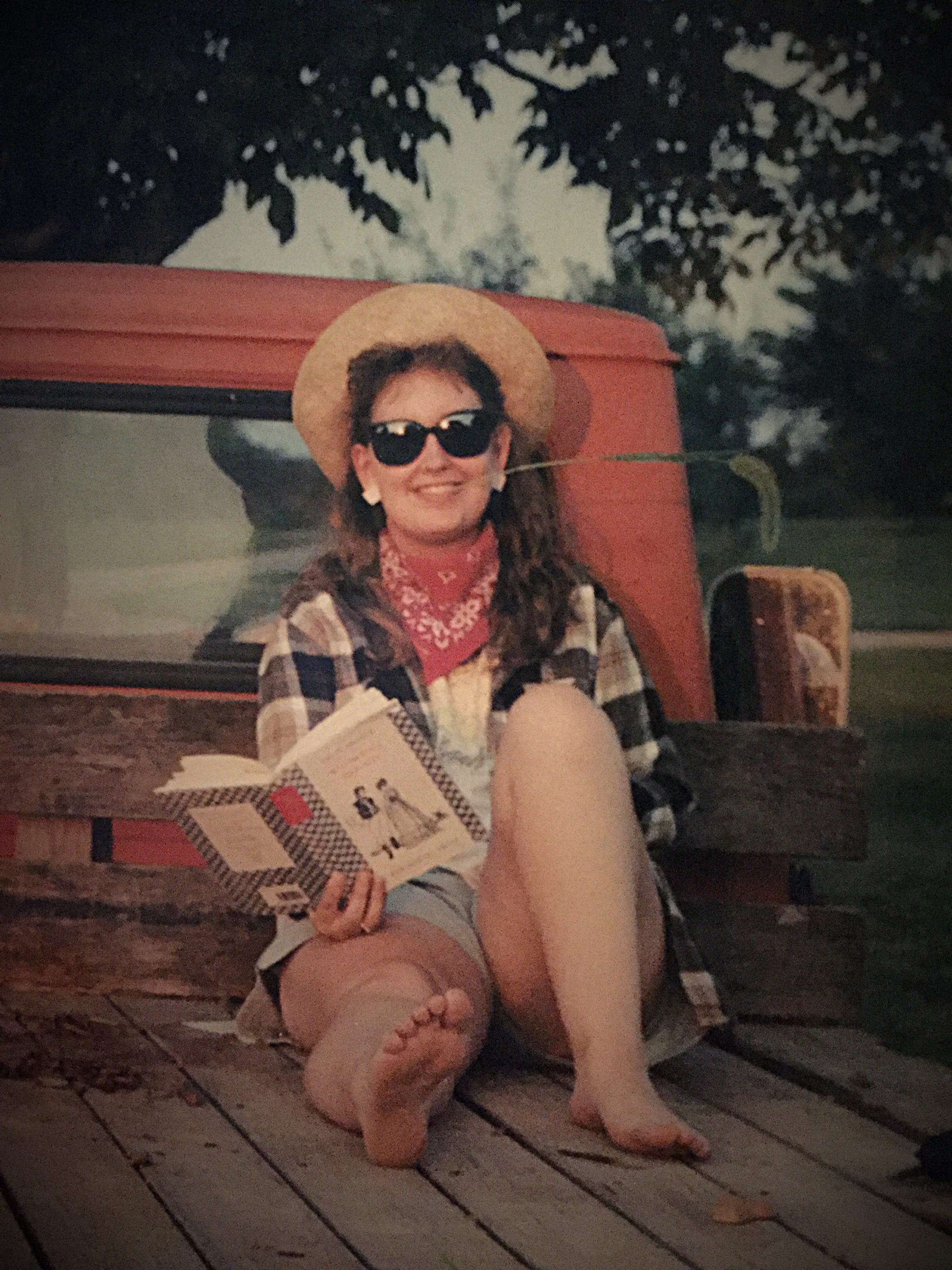 As you can probably tell, I'm addicted to books, and have been all of my life. Yes, I do take advantage of e-book offerings from my public library, as well as request e-journal articles via Interlibrary Loan – but I still enjoy the feel of picking up a book. And yet, with the shift to online databases and digitization, I sometimes have to remind my staff and patrons that the books on our shelves contain many things not found online. Here are just a few features that a genealogist may find useful:
Family and local histories that were only published in very small runs – sometimes, only a few of these titles exist worldwide – but still firmly under copyright protection.
Land record/plat studies – again, usually only published in short runs, but amazing work that can help you map out your ancestor's land.
Personal memoirs – either for one person, or a collection of local memories – again, usually published in a small run, and still under copyright.
Record transcription collections – so, why not go look at the original? The original may no longer exist due to disaster, or illegible writing/ink.
Subject bibliographies – these collections can help with identifying extant records and repositories.
Atlases – getting a birds-eye view of migration routes or the local community of your focus.
Stalking Genealogists: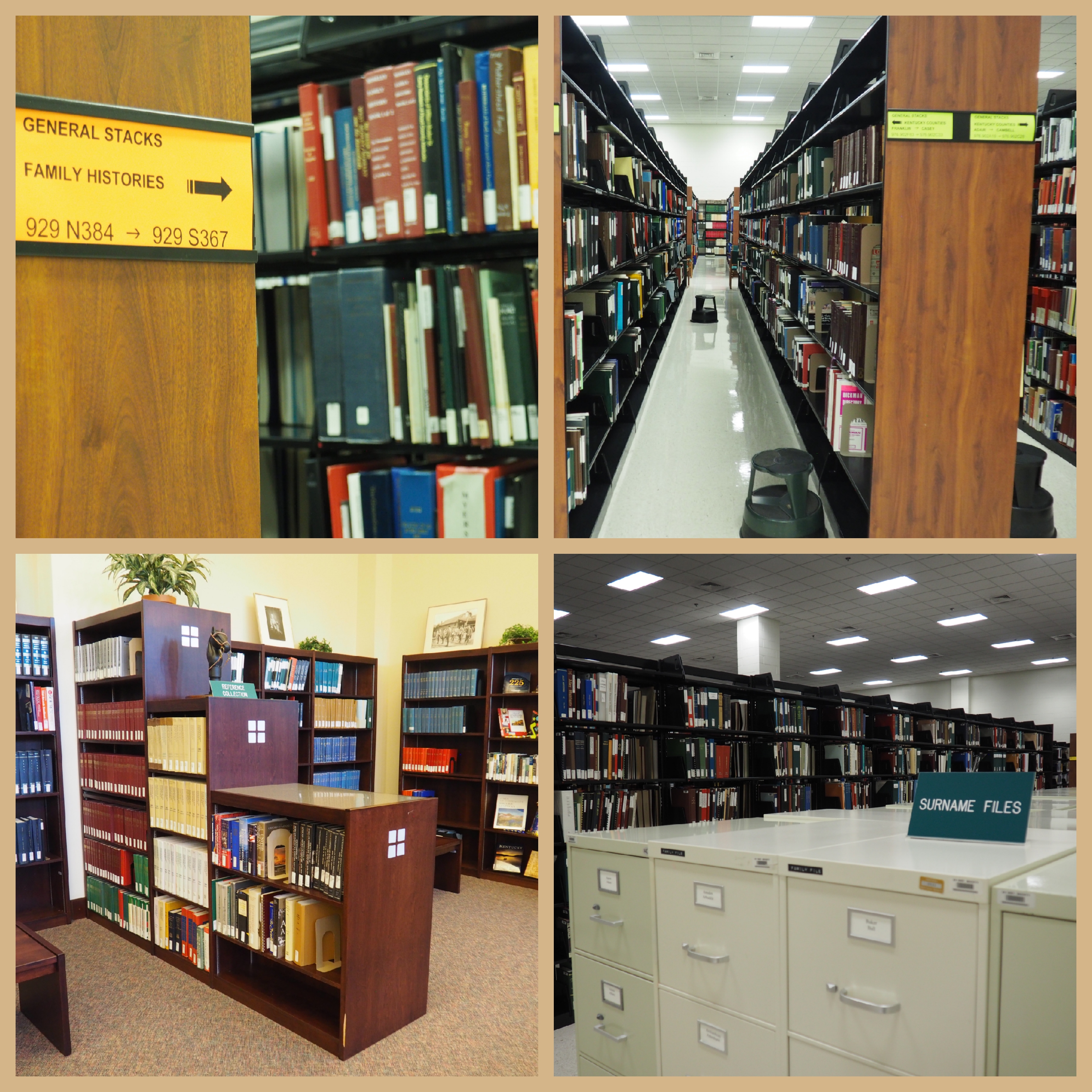 I have a confession to make – I recognize the seasoned genealogists who come into my library on a regular basis – and I stalk the resources they use. These are not the genealogists that run to Ancestry the moment they settle in for research – nope – they usually grab a cart and load up on books. Regardless of the fact that I have been researching genealogy for decades, I believe it is vital to maintain a learning spirit. Understanding that as we follow different research paths with each new project, we continue to develop our skills with each new resource we use. We could all research for millennia and not fully know about all of the resources out there. But by examining the pile of books these genealogists are using, I have been introduced to wonderful resources that I may have never discovered without a bit of genealogist stalking. And this is a lesson I often give my staff – When you are back in the stacks reshelving, pay attention to what you are putting away. Is this something that could be useful to your research in the future? Is this something that may be useful to another patron who asks for this type of information? We are fortunate to be surrounded by so many wonderful resources, and even shelving should be an act of learning.
Information Seeking Behavior: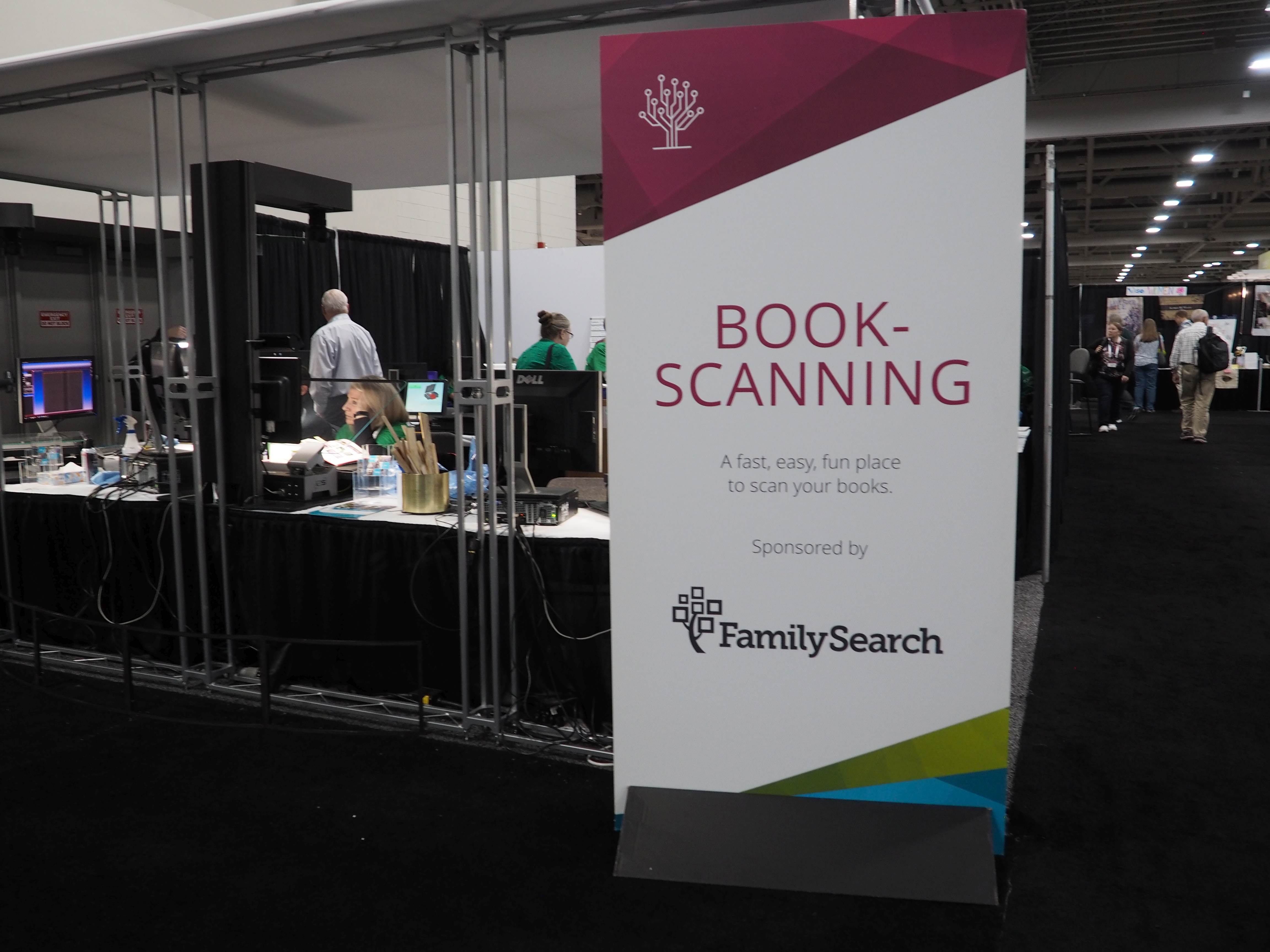 How we seek information is vitally important to our rate of research success. After all, even the GPS requires a "reasonably exhaustive search" when formulating a genealogical conclusion. And just to be clear, a reasonably exhaustive search cannot be completed online only. Some of you may argue that there are enough primary sources in digital format that removes the need to seek anything further. Well, someday, that may be true, but statistically, in 2019, that's just not feasible. While digitization has multiplied electronic resources at an enormous rate, there are still billions of records that have not been digitized, nor will they be in the near future. And I'm not even including archival collections in that number. The staff numbers alone will not support digitizing complete archival collections – at least not in our lifetime, unless resource and technology catch up to the weight of the task. Also, don't forget that copyright will always be an obstacle to digitization unless strict access standards are applied. And by ignoring these digitization limitation facts, your information seeking behavior will fall flat in the success department.
Genealogy Book of the Day: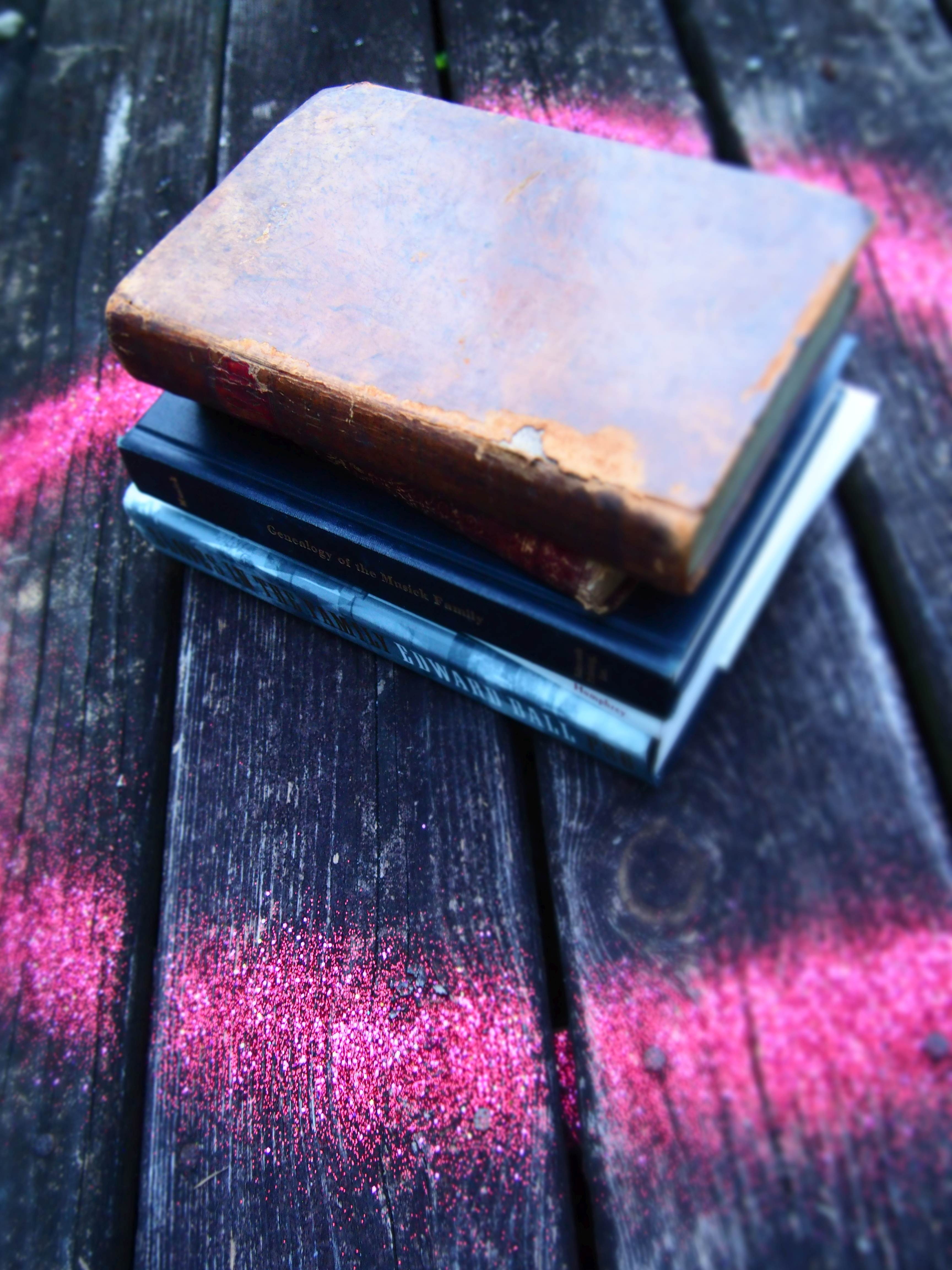 Calling all bibliophile genealogists! As we post our favorite family photos, recipes, ephemera – we rarely post about our favorite genealogy books. Of course, "favorite" is a misleading word. It would be better to say "favorite at the moment". Because the project we are currently focused on guides our research path – often introducing us to new or forgotten research gems. So…be watching my social media feeds (Twitter/Instagram) for those moments when I discover a great genealogy or history book worthy of sharing. I will use the hashtag #genealogybookoftheday or #historybookoftheday to alert followers to a new discovery, or rediscovered favorite. Feel free to join along as this is not a daily prompt, so you don't need to feel any pressure about scrambling to find a book each day. But think about your favorites and share them periodically to remind us all about the wonderful print resources available. As you post, just explain why this is your current favorite, and what you learned by using this resource. What is it about this book that makes your genealogy glitter sparkle?
Drumroll, Please!
Just kidding – my first selection will appear in about 24 hours.
Until then, start showing your #genealogybookoftheday love!