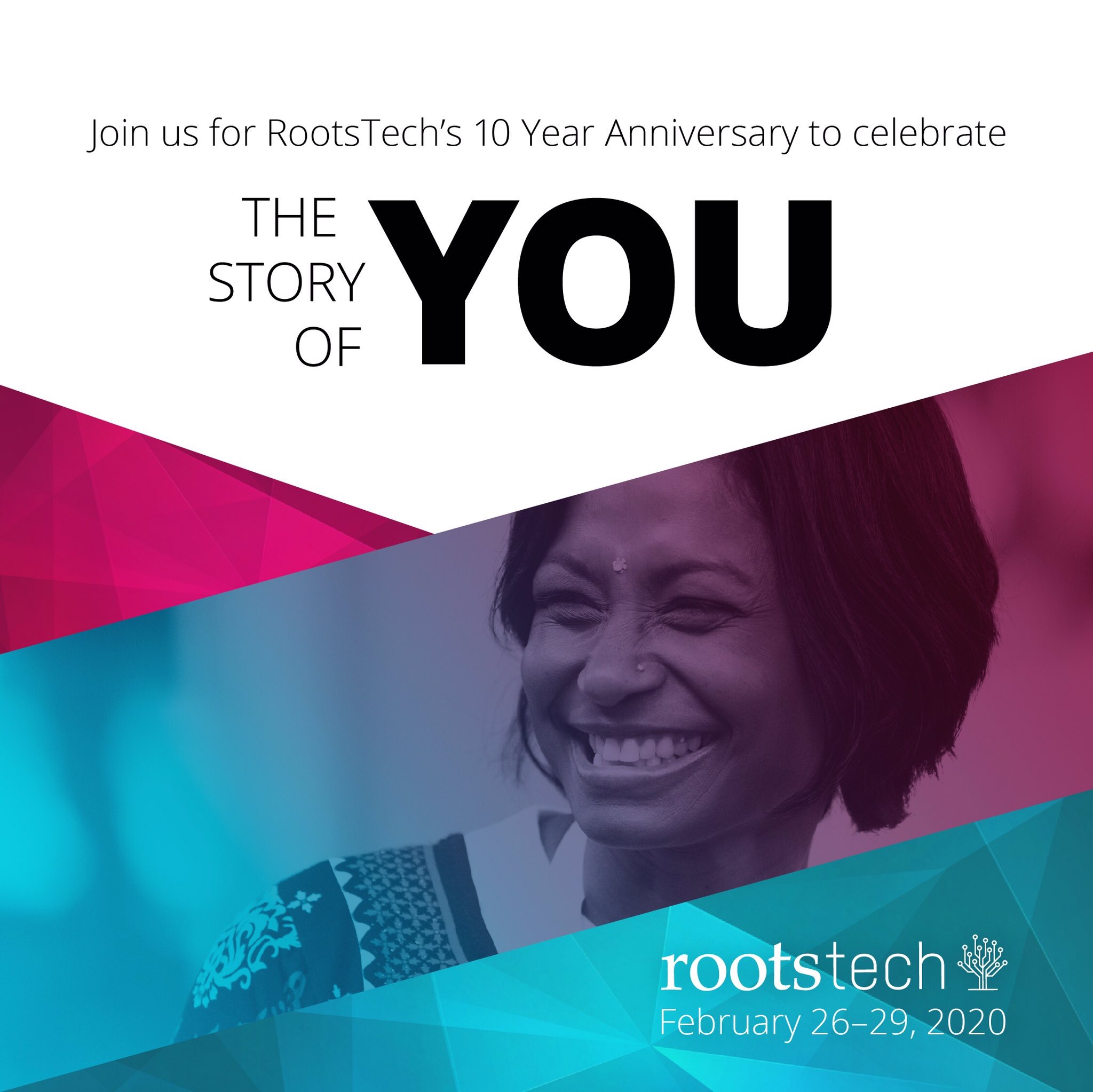 As we close out September, it's time to take a look at the RootsTech 2020 countdown – and we're down to 5 months! At this stage in the lead-up, if you're planning on attending, registration is now open – and early bird pricing ends October 11th! Also, the conference hotels are filling up fast, so be sure to make your reservations ASAP!
I hope to see many of you there in 2020 as it's the 10th anniversary celebration, which should be the best RootsTech yet. As both a speaker and ambassador this year, I would love to meet my readers and share the festivities with you all. Due to the roles I have for 2020, be on the look-out for an opportunity to win a full conference registration by commenting on a future blog post.
As most of you know, RootsTech London will be taking place in late October – but after that edition is over, there will be many more RootsTech SLC announcements released – so stay tuned!