Now that we've had some healthy frosts, tis the season for cemetery traipsing! Earlier this month, my mother and I were out and about, touring a couple of favorite family resting places in Northern Kentucky – and while doing so, I was reminded of some atrocious cemetery habits or conditions that grate on my nerves. Scroll through the list below to see if you can relate to any of these horror film worthy atrocities – and at the end, feel free to comment with your own cemetery pet peeves.
The military foot stone:
Let me preface this statement with a reminder that this is NOT anti-military. I come from a long line of military men, stretching from the revolution, to 1812, WWI, WWII, and the recent engagements in the Middle East. My father is a retired Lt. Colonel, as was my grandfather, and I have a new General cousin – so let's just say, military service is in our blood, and we are very proud of this fact.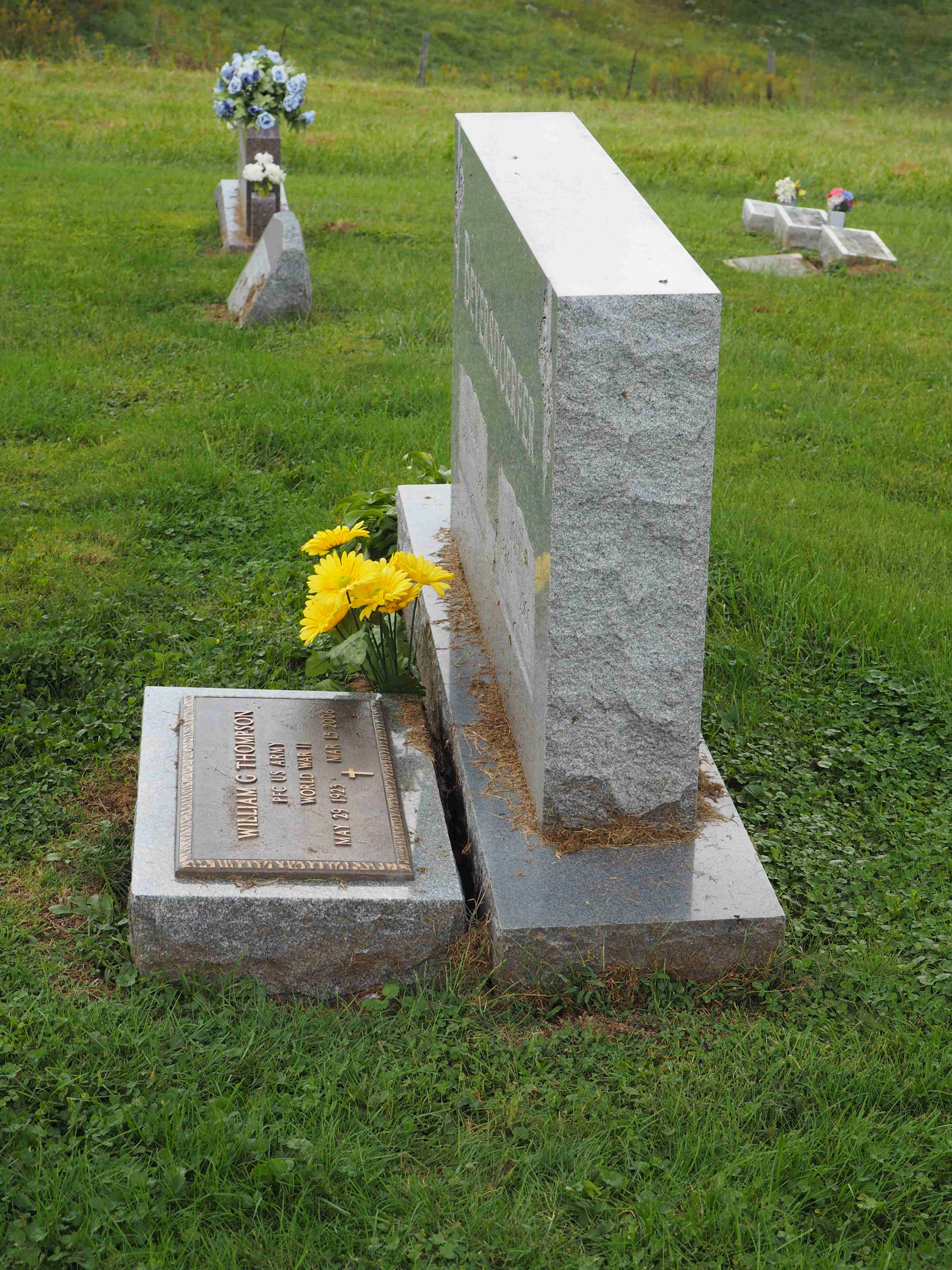 However…..I am totally against the military foot stones. I really hadn't paid much attention to these, until they encroached upon my great grandparents' plot.
For decades, their stone was lovely and picturesque, sitting on a hillside overlooking a wooded valley – but now, we can't take a picture of their stone without also capturing this military footstone which has been placed right up against theirs! Not only do I think they are actually encroaching on our legal family plot, but they are an eyesore, and will prove to be confusing as time passes. In most cases, this type of additional footer is placed about a foot away from the next headstone in line – but not so in this county – those who are installing them are choosing to abutt the stones right up against headstones, and I find it to be disrespectful of the neighbors. Recognizing military service is very important – but I think it best to do so on the headstone – this foot stone nonsense is a HUGE pet peeve of mine.
Leaning trees – going, going, gone: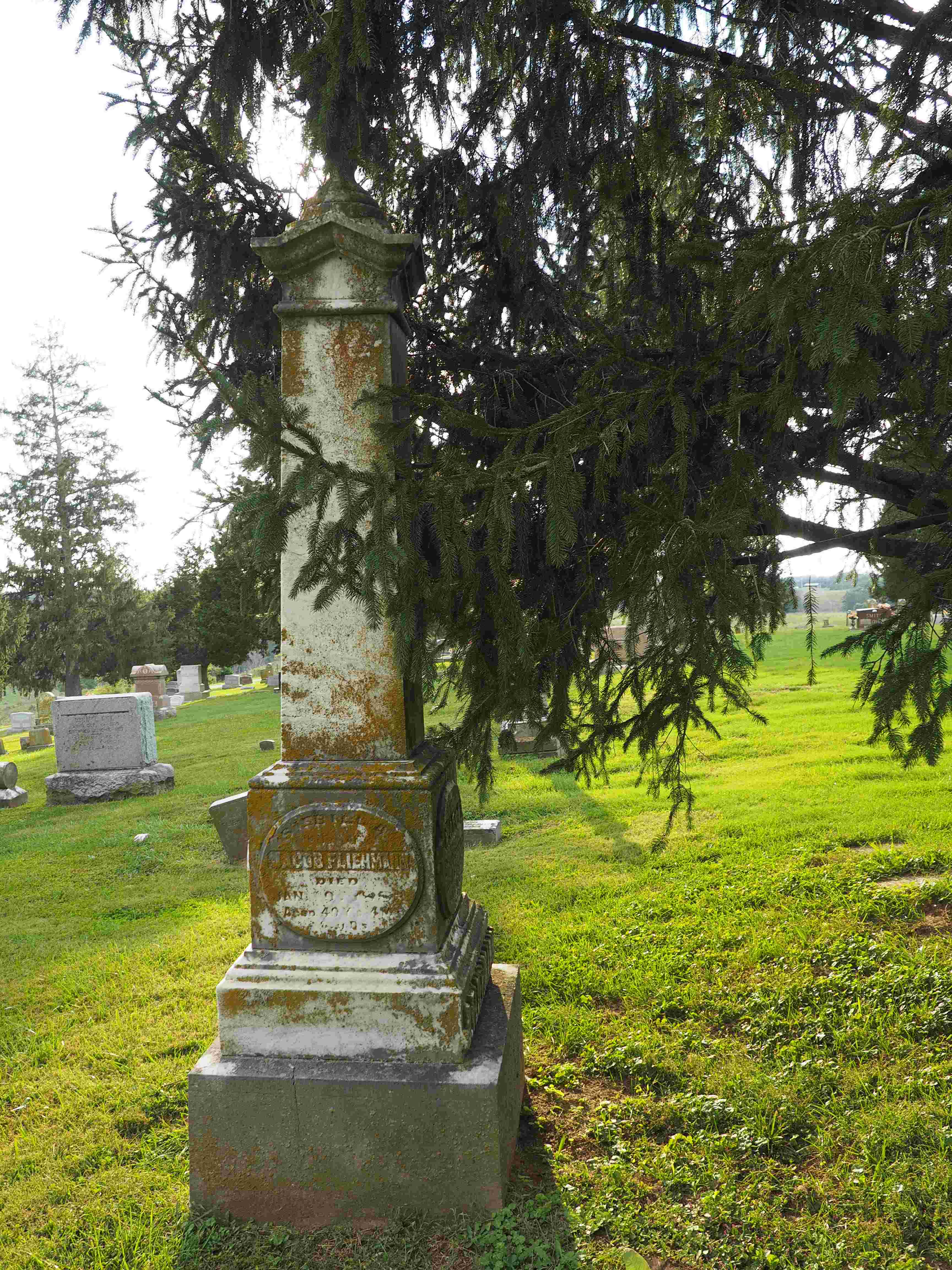 Cemetery maintenance is a tough gig – I don't envy anyone with this job. But maintenance is not just about mowing the lawn. It is necessary to look up and assess whether there are threats from above. As I have visited my 3rd great grandparents' gravesite (1st generation immigrants from Germany), it is becoming harder and hard to snap a clear picture. Why? Because the neighboring pine tree is sinking lower and lower. It will fall one day, and when it does, it will take their beautiful obelisk with it. I need to contact the Church to have them remove this tree – but I shouldn't have to – maintenance should include surrounding assessment – to make sure the stones are safe. It will be much cheaper to take the tree down than to restore a 19th century marble obelisk.
Homemade Efforts to Read Headstones:
This one made me gasp when I spotted it from across the cemetery driveway. The carvings have not been worn away, and are, in fact, quite deep. The only obstacle to reading the names is the type of granite that was chosen – a flecked, light gray stone that does make the names harder to read. The family's attempt to rectify this situation? Paint!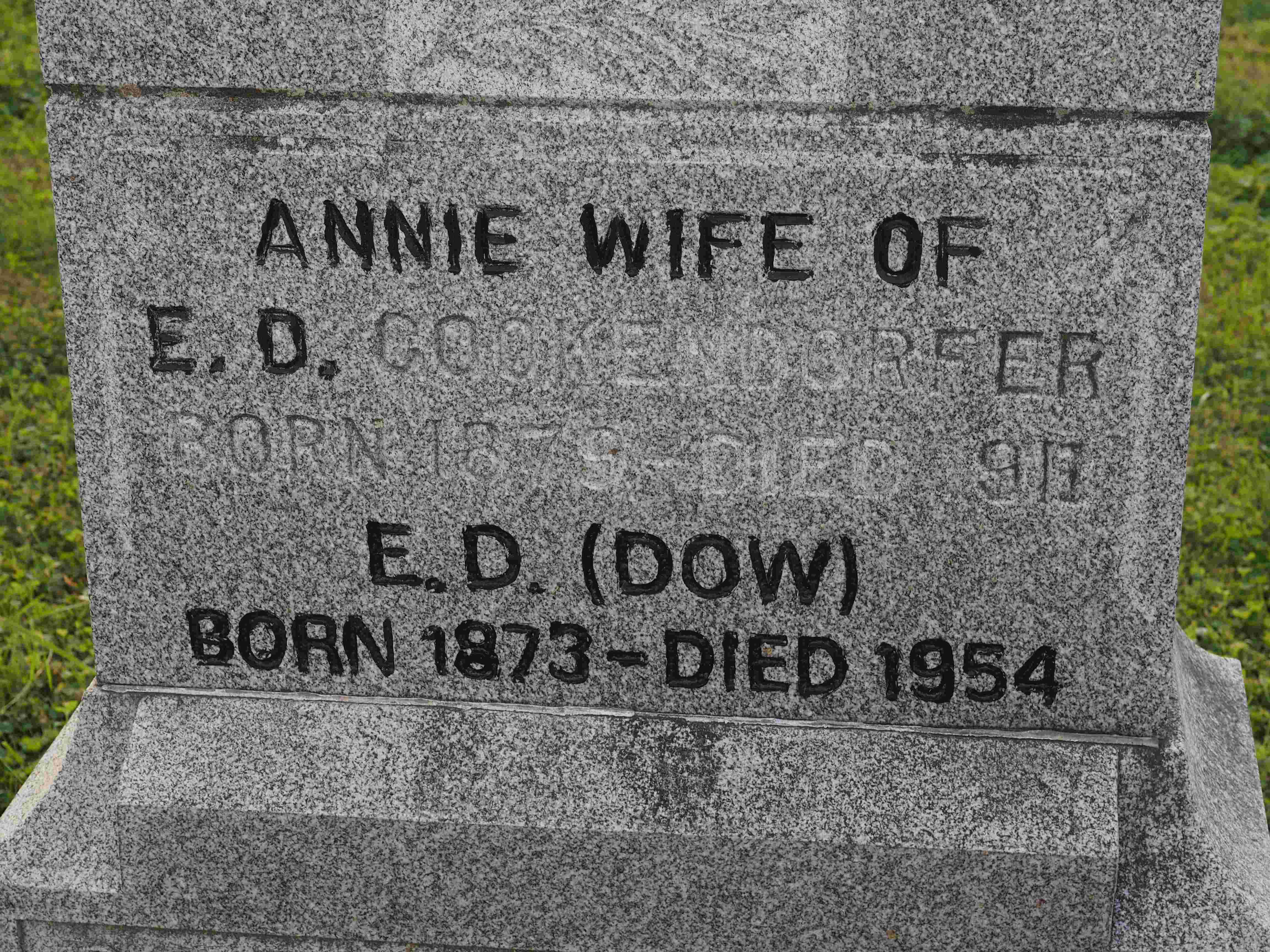 While descendants can care for a headstone as they wish – please have a care and do your homework. You are probably not the only descendant out there that will need to view this stone someday. Applying paint or other substances to a gravestone can harm the stone instead of helping any readability issue. Before attempting ANY cleaning or restoration, please consult a professional or at least research this subject thoroughly prior to employing any method!
Headstone Migration:
Despite the solid structure of gravestones, many fall over due to setting and settling issues. What happens after they fall is up to the living. Unfortunately, the options used here serve as examples of what NOT to do:
Bad, but yet, readable – In this case, the cemetery decided to move all of the fallen stones into one area to help with mowing. Moved from their original location = bad. Placed face up so we can read them = good – sort of – I can only imagine the water and ice settling into the crevices will crumble the stones faster as water was designed to run down the sides, not take up residence regularly.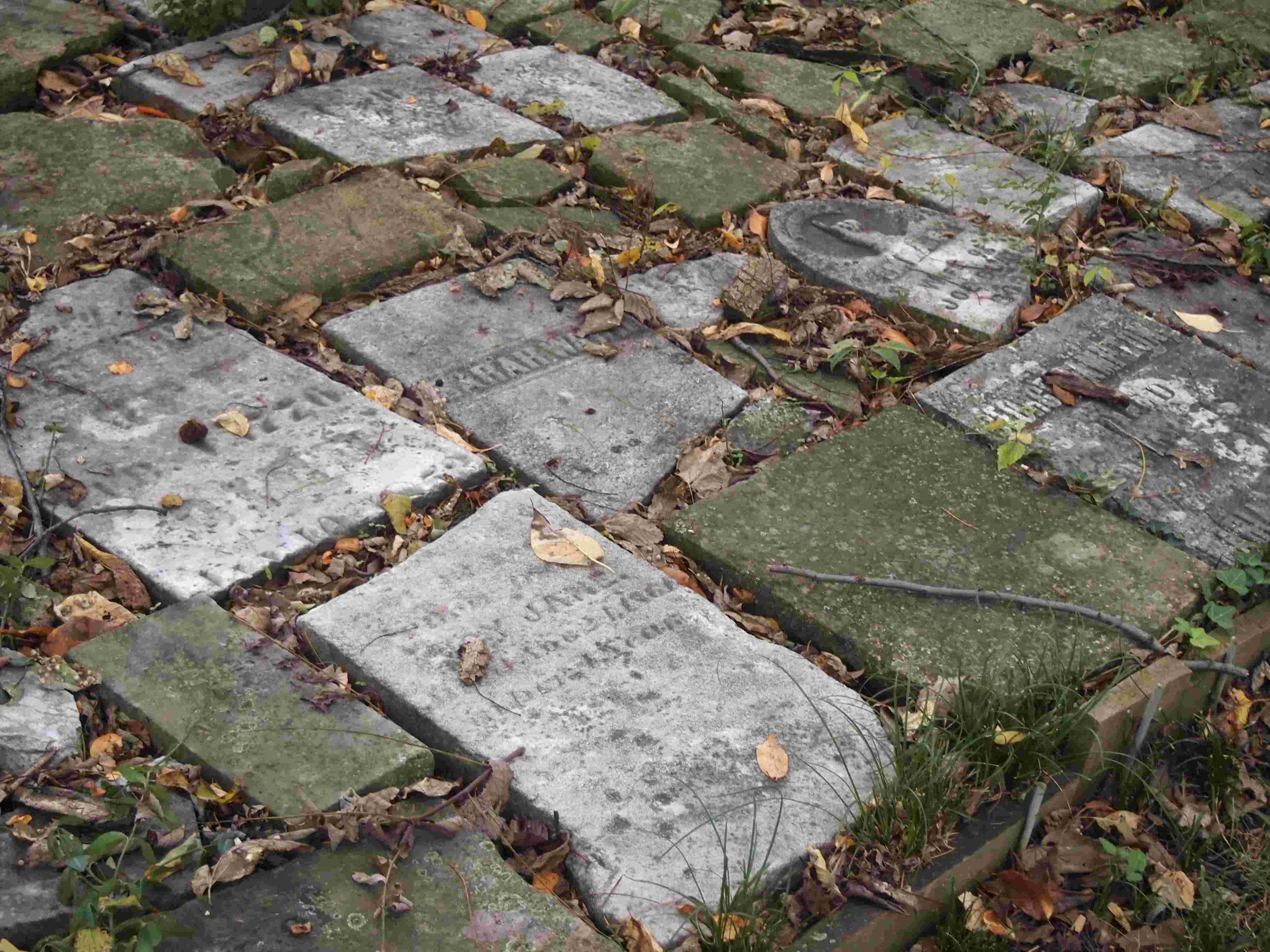 In one of my favorite little cemeteries, I have unearthed crumbled stones right under the sod to record who lies beneath. Not long after my archaeological efforts to record the deceased, someone decided to move the leaning and fallen stones to the nearby fencerow because they got in the way of mowing. Fast forward a few years later, and they decided to clean out the fencerow by tearing down the entire fence with accompanying trees. What solution did they choose? They piled all of the stones on a wooden pallet in the middle of the cemetery. Oh the humanity – I have no words. Not only are they too heavy for anyone to look through them, but now over time, the pile is sinking further still, crumbling under the weight of the other stones.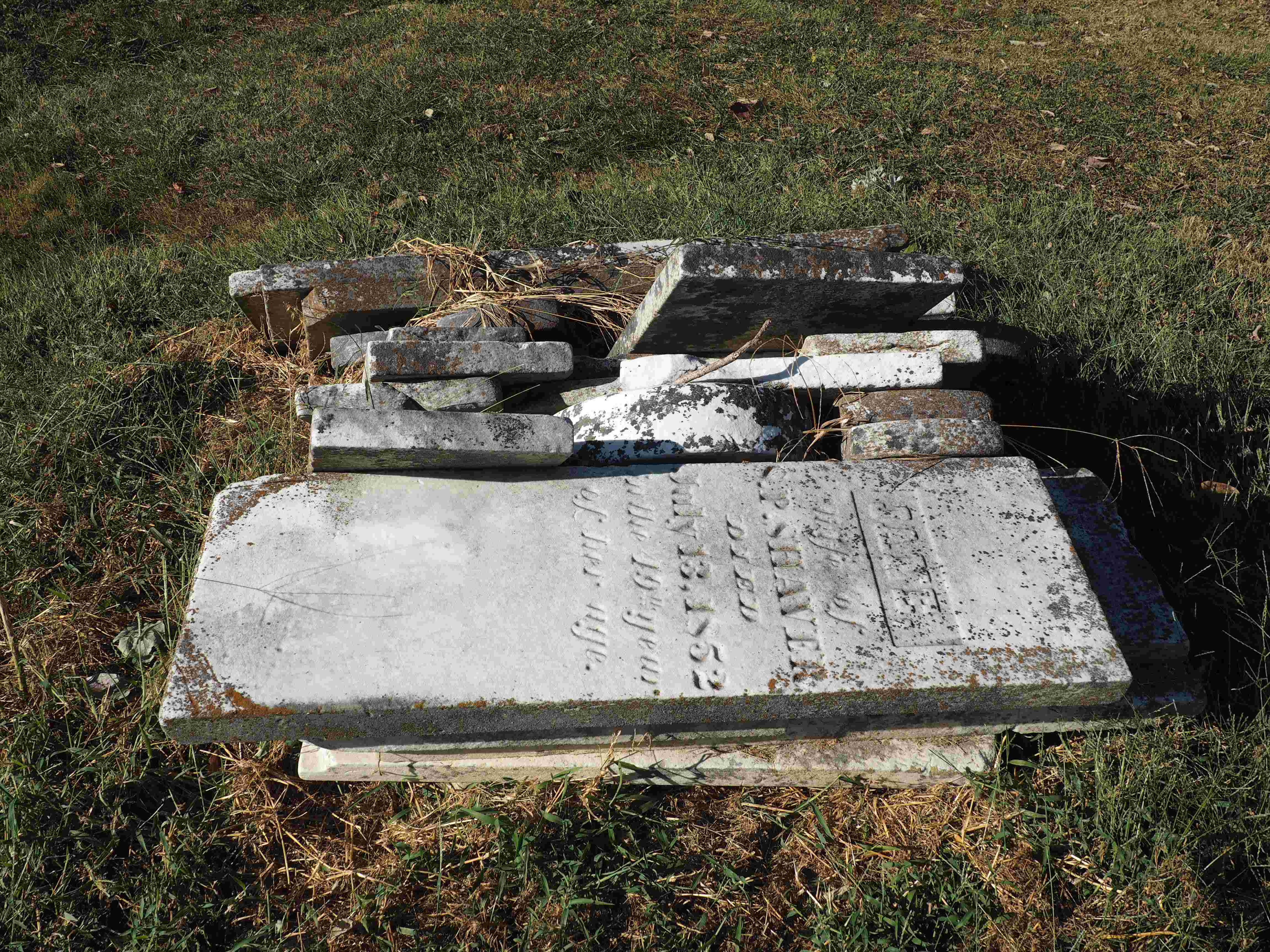 Removing Heritage Plants:
When wandering through the cemetery, pay close attention to any shrubs, trees, bulbs, or perennials planted on your ancestors' graves. If the specimen looks like old growth, it may have been planted near the time of their death, or within a few years to a decade after. Why? In my family, it was just a method of dressing up the grave. Instead of bringing flowers to place on the grave periodically, which would wilt and blow away in the wind, we preferred live perennials or spring bulbs to bloom every year. Also, sometimes the plant chosen was from the deceased's own garden or homestead – a favorite they tended for many years. What better choice than planting a piece of home on the loved one's grave?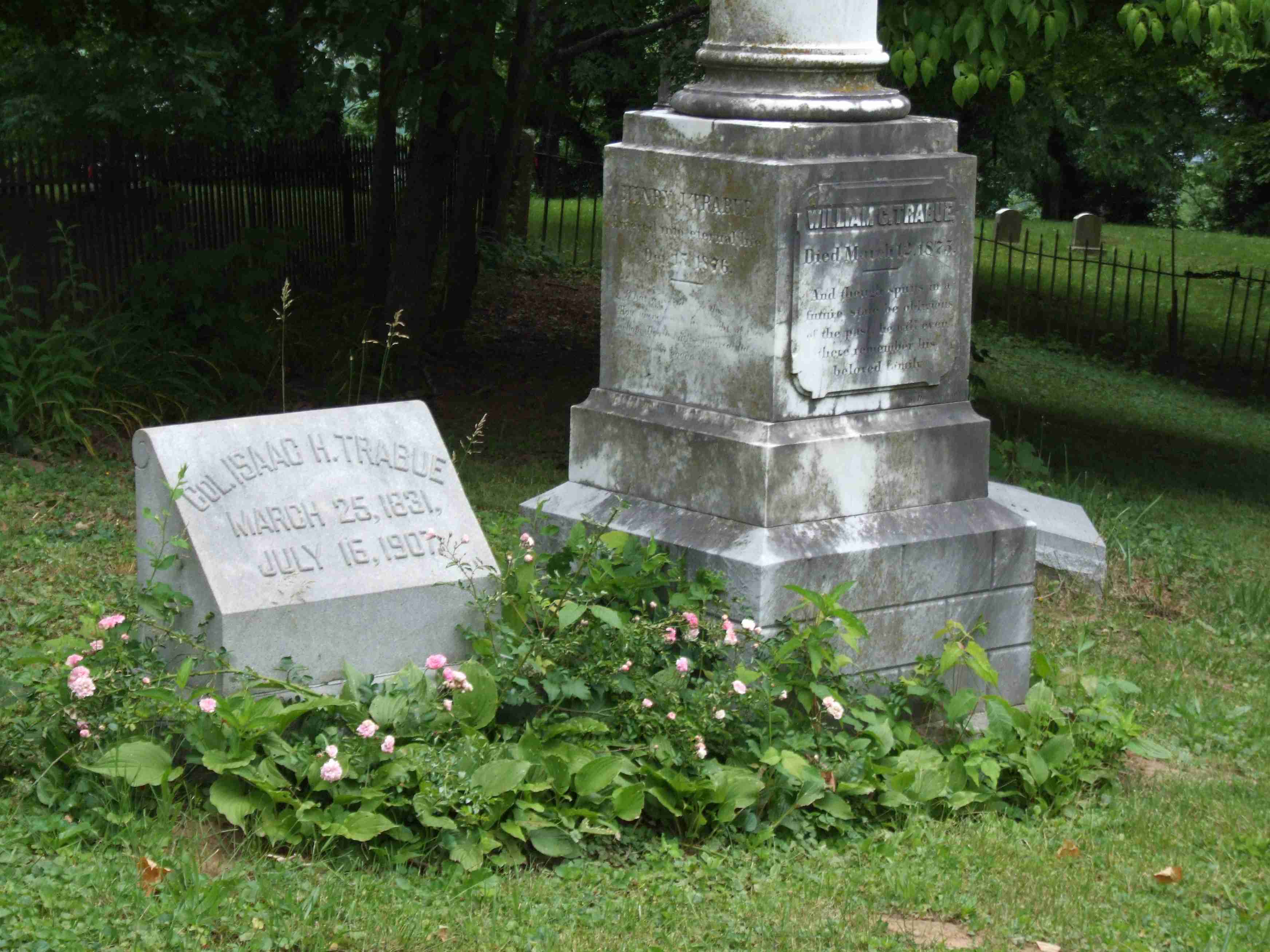 If you identify an older growth planting, take a pic. There are several apps out there that can help with identifying the plant in order to purchase a version for your own garden. However, in many parts of the country, the ones who get ignored and suffer due to lack of care are antique roses. The concept of "rose rustling" is actually a noble one – performing a service of care to the rose through deadwood pruning, and then leaving with a few clippings of new growth to propagate future plants. The reason we go to this trouble is because after generations of deadwood overgrowth in the central part of the bush, the friction and crowding can invite disease, eventually killing off the antique variety. Don't misunderstand – antique varieties of rose bushes are the most hardy and prolific of any rose variant – but decades of neglect can harm them or kill them off.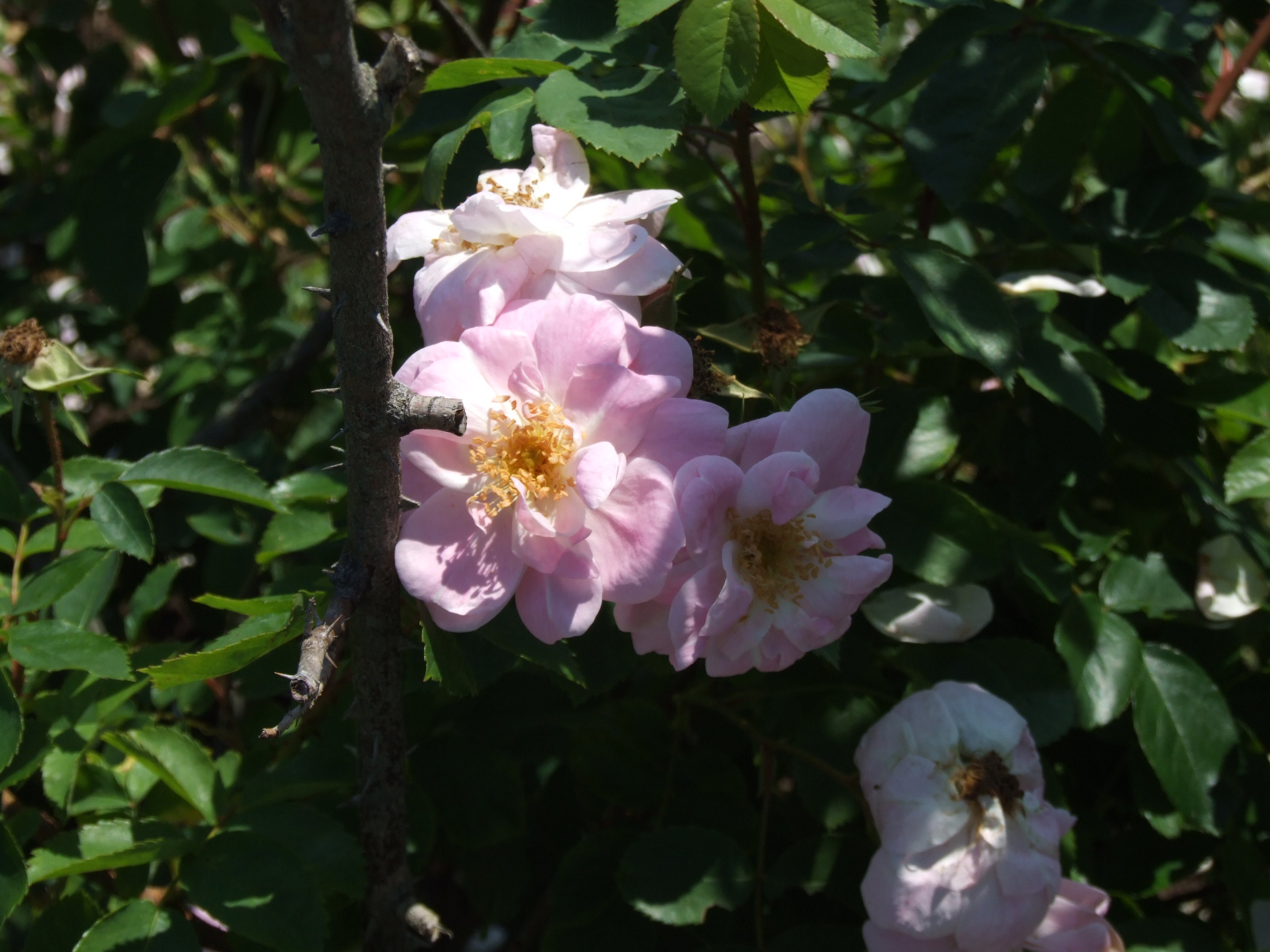 These antique varieties are living echoes of migration – carried by our ancestors as they traveled west – usually planting a piece of their former home at their new destination. And the age of these varieties? Nothing to sneeze at – some rare varieties go back to the 1500s, but more commonly the 17th, 18th and early 19th centuries.
CAUTION: Stealing from cemeteries is ILLEGAL – so do not go traipsing through the cemeteries looking for rare varieties to harvest for fun. The best option is to tend your own family plot and no more – or – organize a local group to properly tend the plant life in the cemetery, with a few clippings being generated to sell at a sale for cemetery upkeep. The possibilities are endless, and a cemetery maintenance plan should tend to more than just cleaning the stones and clearing out brush. This type of clearing can remove the wrong, and potentially historically priceless things. Please be careful!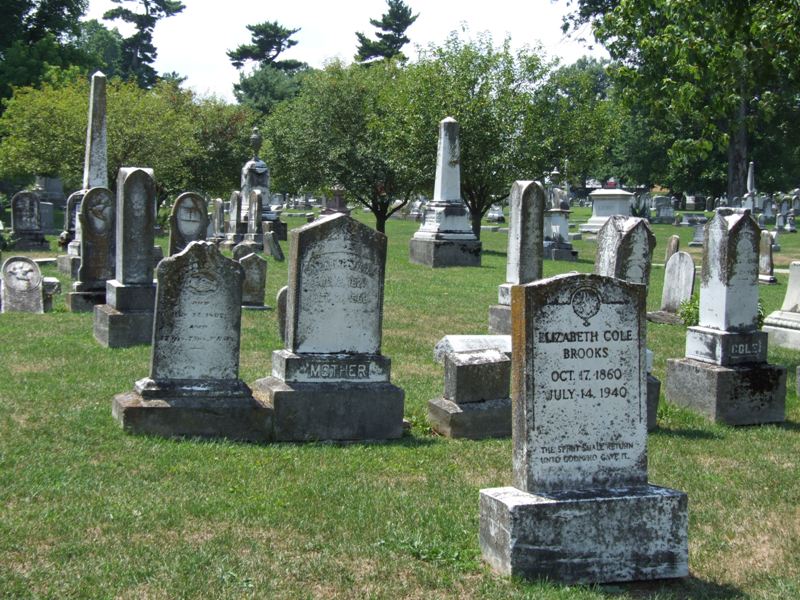 So – my pet peeve here? The above hyper-cleaning of cemetery areas. So many times I have witnessed beautiful heritage growths just eliminated by those who want to make mowing easier, or just "clean up" the overall cemetery as a local good deed. For many, I know their hearts are in the right place, but in reality, this is an all too common horrific practice. When many of our cemeteries were developed – especially those from the 19th century – their intent was to create a mourning garden. A place of peace and reflection that was designed with pastoral aesthetics in mind. Nature in all of its glory, with blossoms and trees comforting those who mourn the dearly departed. When we go in and strip them clean in an attempt to clear out the brush, we throw the baby out with the bath water. Please stop this – pay a local horticulturist to assess the cemetery prior to any clean-up effort. They can identify older plant specimens, and advise on how best to prune and clean up while maintaining the original garden design.
Now, my fellow taphophiles – What are your biggest cemetery pet peeves? 
Until next time,