It is with great delight that I announce my return to RootsTech after a self-imposed hiatus! I was notified last week that one of my proposals was selected for 2019! To be honest, the RootsTech conference is a pricey one, and, even with speaker assistance, I cannot always afford the trek out west to the beautiful Salt Lake City. I am just a librarian, after all! However, each year, my geeky genealogy heart yearns for this kaleidoscope of tech wonderment! It had just been too long since attending, and so I threw my speaker hat back into the ring – luckily, they picked it up, once again!
There are so many reasons why this is my favorite genealogy conference, and I won't get into all of them, but I will feature many as the conference draws closer. My relationship with RootsTech began with its inception in 2011. That year, my business partner was selected to present two tech sessions which planted the seeds of semantic web structures which we see in use throughout many of today's family tree software products. After multiple brainstorming sessions with Family Search developers over dinner (at RootsTech, and previously at FGS in 2010), we could see the direction our future was about to take, and today, we all reap the benefits of that first year!
Of course, we could all see the writing on the wall: We had just witnessed the birth of something truly special – a genealogy conference unlike any other! I cannot begin to list all of the great memories of RootsTech over the years! After 2011, I was fortunate enough to attend a few more years, and speak at one. By that time, I was also speaking at the other national conferences, and really busy with my day job in Kentucky. I have been so thankful for the increase in online sessions provided each year – it keeps those of us at home connected to the energy of this wonderful conference!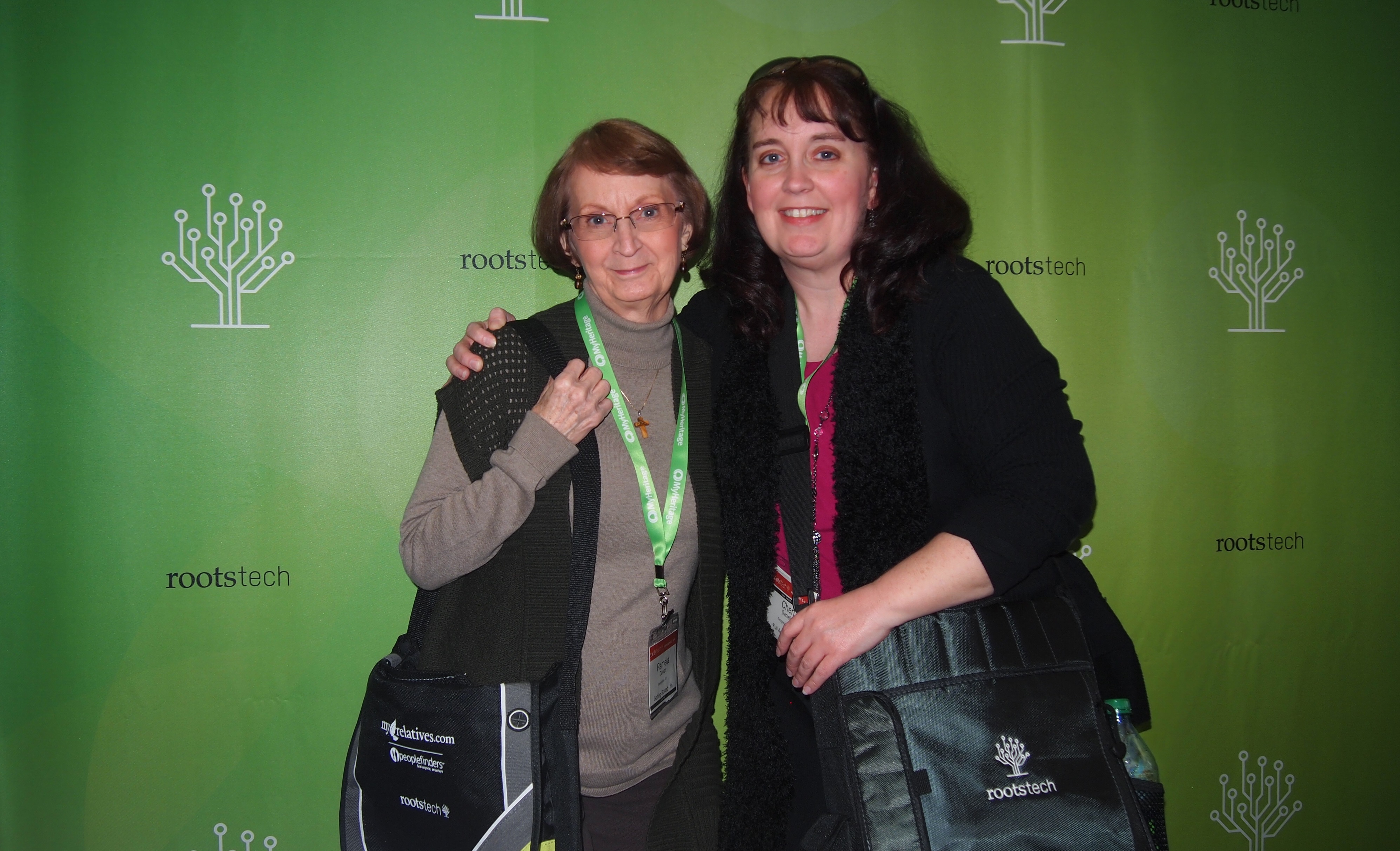 I know I've just used a lot of exclamation points, and I'm sorry, I'll calm down now….well, only a tiny bit. In 2019, my session will be: Past Forward: Tech Tools and Strategies for Sharing Your Family History Through a Consumable Genealogy Plan. This session will explore emerging communication methods and the technological tools that make these methods possible. We will then explore the concept of "Consumable Genealogy": packaging your family history into brief nuggets of stories, photos, recipes, audio and video memories, that are perfect for sharing and preserving in family collaboration friendly environments.
As I said earlier, you will no doubt encounter additional RootsTech focused posts leading up to and after the 2019 conference. However, I specifically chose NOT to apply to the RootsTech Ambassador program. In the past, I have praised this conference, while pointing out little areas of improvement that I encountered along the way. As my blog will always be a "truth zone" based upon a foundation of honest analysis and advice, I don't want to filter my thoughts or experiences.  Here's a link to my previous RootsTech posts over the years, back at Journeys Past. 
Thanks for enduring my giddy gushing about RootsTech, y'all! Hope to see you there!