Today, we're going to play a game of "Would You Rather – Elimination Round"
The information I am about to share will naturally be a tad controversial. But after years of watching genealogy donations come into a state institution, the severity of this issue has been weighing heavily on my heart for quite awhile. For anyone planning to donate their genealogy research to an organization or even to a capable family member, you NEED to read this post with an open mind and a willingness to take precautions.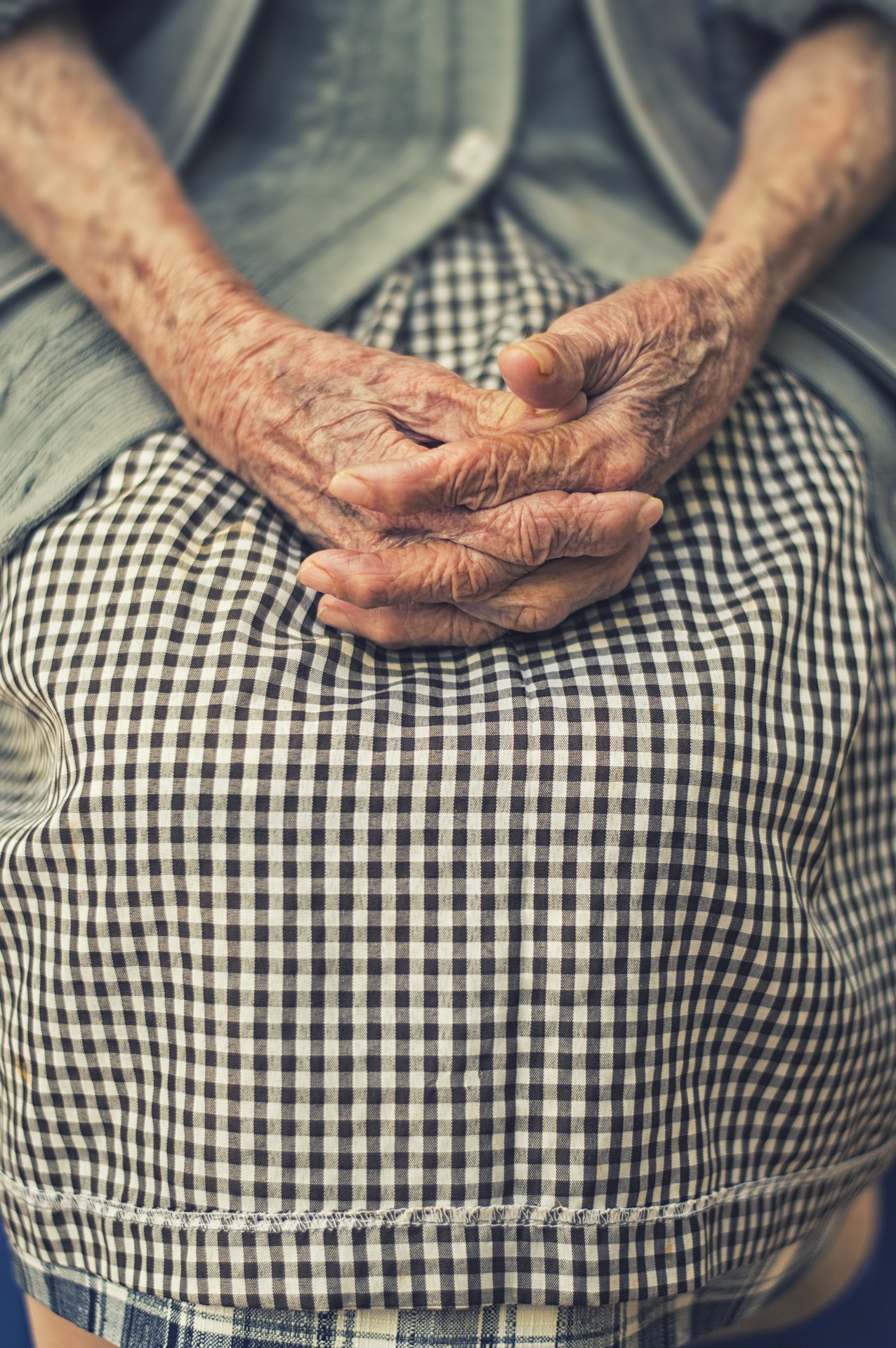 Repeated Scenario:
Aunt Matilda, the family genealogist, has passed away. Everyone loved hearing her stories at the family reunion, or seeing the charts she would bring along, but her small pieces of genealogy that she shared with the family were the result of decades of research – with 20+ boxes and 6+ file cabinets to prove it. Aunt Matilda was very organized, and loved displaying her binders of family research – they were an impressive site – she even shared some of these brag images with her favorite genealogy Facebook group!
But Aunt Matilda is gone – and her family has been tasked with finding a new home for this valuable truckload of genealogy. It's precious. It's priceless. But who's going to take care of it as it should be cared for? For all eternity!!!???
Usually one of four things happens in a case like this:
The family passes on the collection to another willing family member who will lovingly continue Matilda's work, and care for the collection as we all envision.
A willing family member volunteers to take the collection, in the hopes of continuing Matilda's work, and it goes in a basement or attic until they retire and can devote sufficient time to its care. However, if this next family member dies before taking on the work, the collection will need to find another home.
No one in the family wants this, but realizes its value and donates it to a non-profit organization of their choice: Library, historical society, local museum, genealogical society, etc.
The family members in charge of Matilda's estate have no clue about the value of her genealogical research and toss the many files of research into a dumpster! Oh, the horror!
Considering scenario #1:
This is the rarest of the scenarios. We all know that we carry a sacred mantle – bestowed upon us by the ancestors. We are chosen by a force we cannot see yet which drives us to research until we become one of them. While you can find another in the family to take the charge, you may have to be creative in finding the right person. It may not be a direct descendant. This isn't royalty, with a title dictated by an entail, but rather a search for the one with the gift.
Considering scenario #2: 
This is a pretty common scenario…unfortunately, it does not usually have a happy ending. Well meaning family members can have the best of intentions – but lack of follow through usually results in an even more precarious situation when this person passes = a fast track to scenario #4! Do not be swayed by the willing but unavailable – or incapable. Look for the gift as we just covered above.
Considering scenario #3: 
This is the impetus of this post – and the hardest to take.
Donating the collection to a non-profit organization is a smart move for longterm preservation and future accessibility by descendants from multiple branches. I encourage this with every fiber of my being!
But…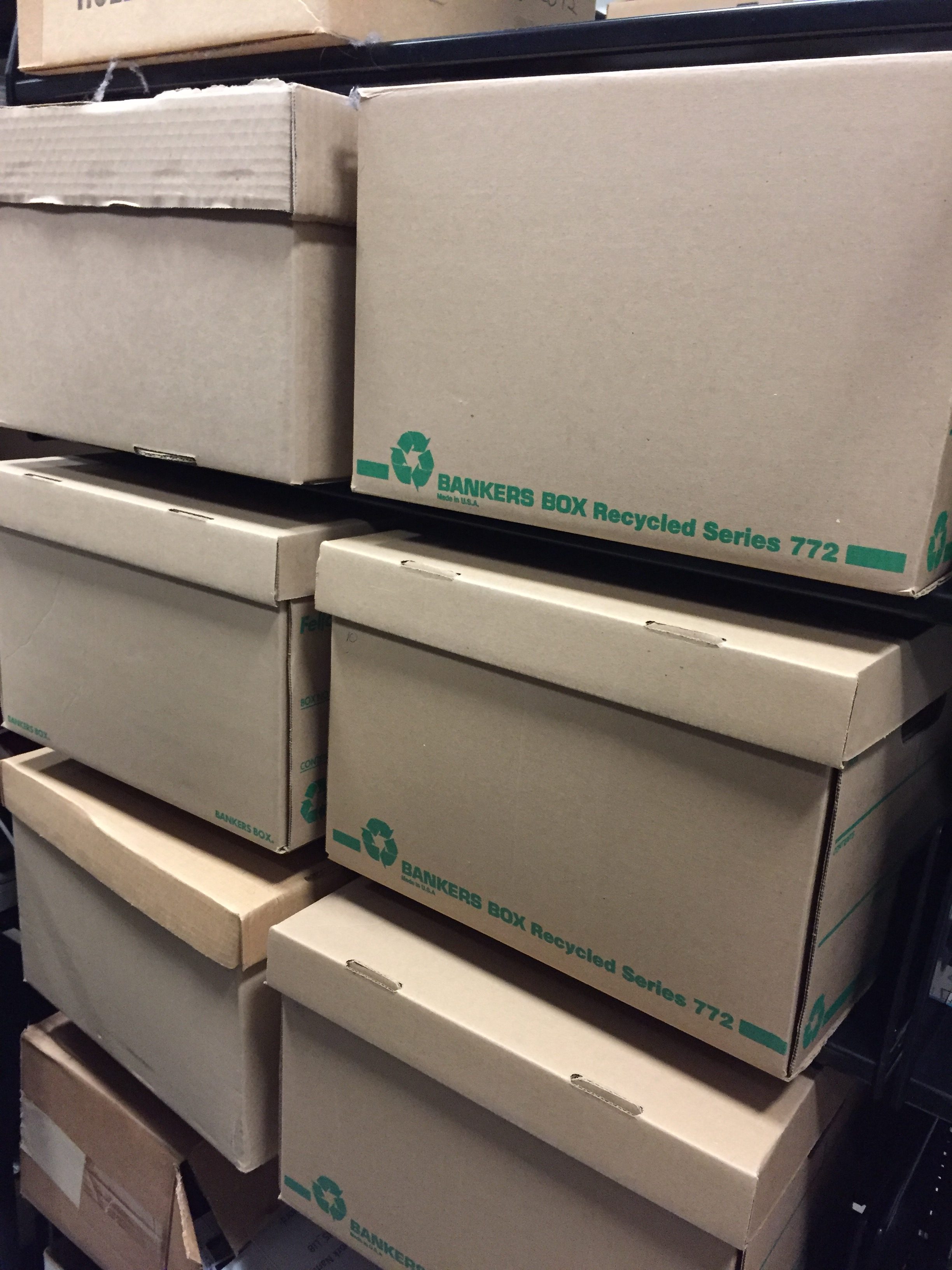 A problem is fast arising – at an alarming rate: Collection size in relation to space availability.
I work for one of the lucky ones. We have a very large, modern facility, built to handle incoming donations of all size – for decades to come. Despite our current comfortable space capacity, it will not last forever. For those who are not so lucky, space is at an even greater premium.
Our current collecting practices had to move to a smarter model over a decade ago because at the current rate we were taking things in, we were going to run out of space quickly. So, we adopted a collecting policy – related directly to our mission and mandate from the state. Every item coming into our facility has to be voted upon by a Collections Committee. We base our voting upon historical significance, condition (mold and bugs are pretty quick declines unless there is something stellar inside that warrants conservation.), uniqueness (do we already have 25 of these or is this only 1 of a few?) and subject need. We implemented these policies to not only ensure responsible stewardship, but to encourage collecting in a broader spectrum – we want our collections to cover all subjects and time periods.
For incoming genealogy collections the questions are getting harder and harder because the size of the collections being dropped off are getting larger and larger….and with much greater frequency.
To analyze a genealogy collection for inclusion, we look at the contents to the best of our ability. This is not a full scale archival processing which would come after acceptance. This is a spot review of folders and boxes.
What are we finding in this collection – and should we take it?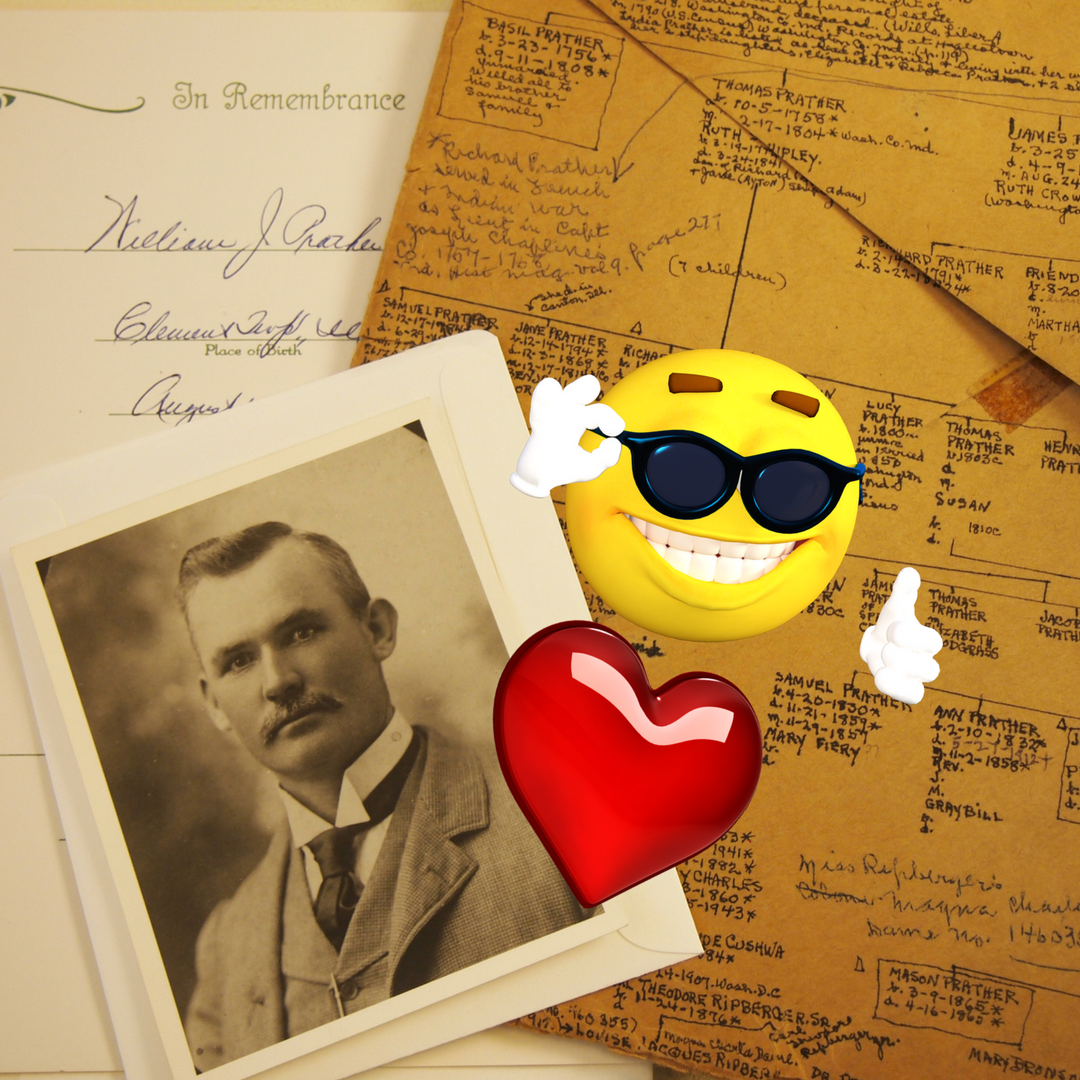 Is there original family material inside? If we find original family photos, correspondence, sourced research reports, bible records, diaries, ephemera, etc…..that's a home run. We LOVE these components because they are unique, tell a story, and in many cases, fragile. Our facility can preserve them, and make the collection accessible to researchers and many future family members.
But more often than not, these collections contain a large photocopy paper collection – with very little to nil original family elements. For instance – print outs from websites such as: Findagrave, Ancestry, RootsWeb, message boards (Genforum), etc. E-mail correspondence can be valuable as cousins collaborate their research, but I've seen binders devoted to one family, which includes complete copies of each stage of the e-mail chain – from the first e-mail, followed by each reply, until the final response – repeating the chain as it grew – filling up half of the binder!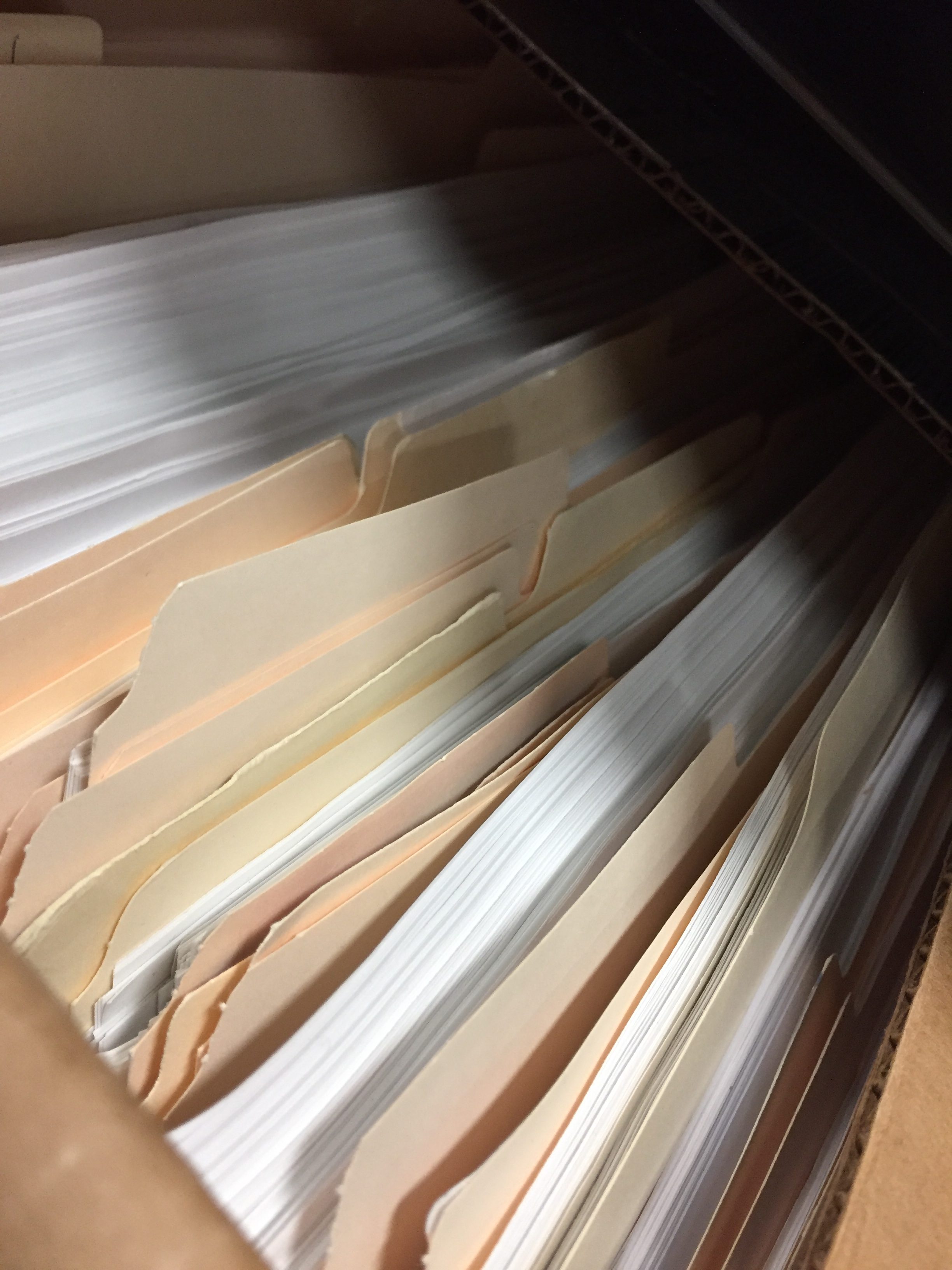 Many binders, folders, or boxes contain printouts of census images, wills, death certificates, etc. collected by the genealogist along the way. While these are valuable to your research….I'm going to be blunt:
This is why we practice responsible and thorough citation methods!
You will never see an NGSQ article that contains copies of all of the documentation necessary for a proof argument. Why? Because it would take up too much space! Citation guidelines were adopted in the history and genealogy professions as tools to defend our research conclusions. We have to defend them with primary information – but through citations, not actual copies of the supporting documentation.
Many of you are rolling your eyes right now – "Duh – of course we cite our sources! Besides, who has time to complete the research in a professional report with citations?! All of our branches???! We are never finished! This is why we pass on the research, hoping someone else will complete the work!"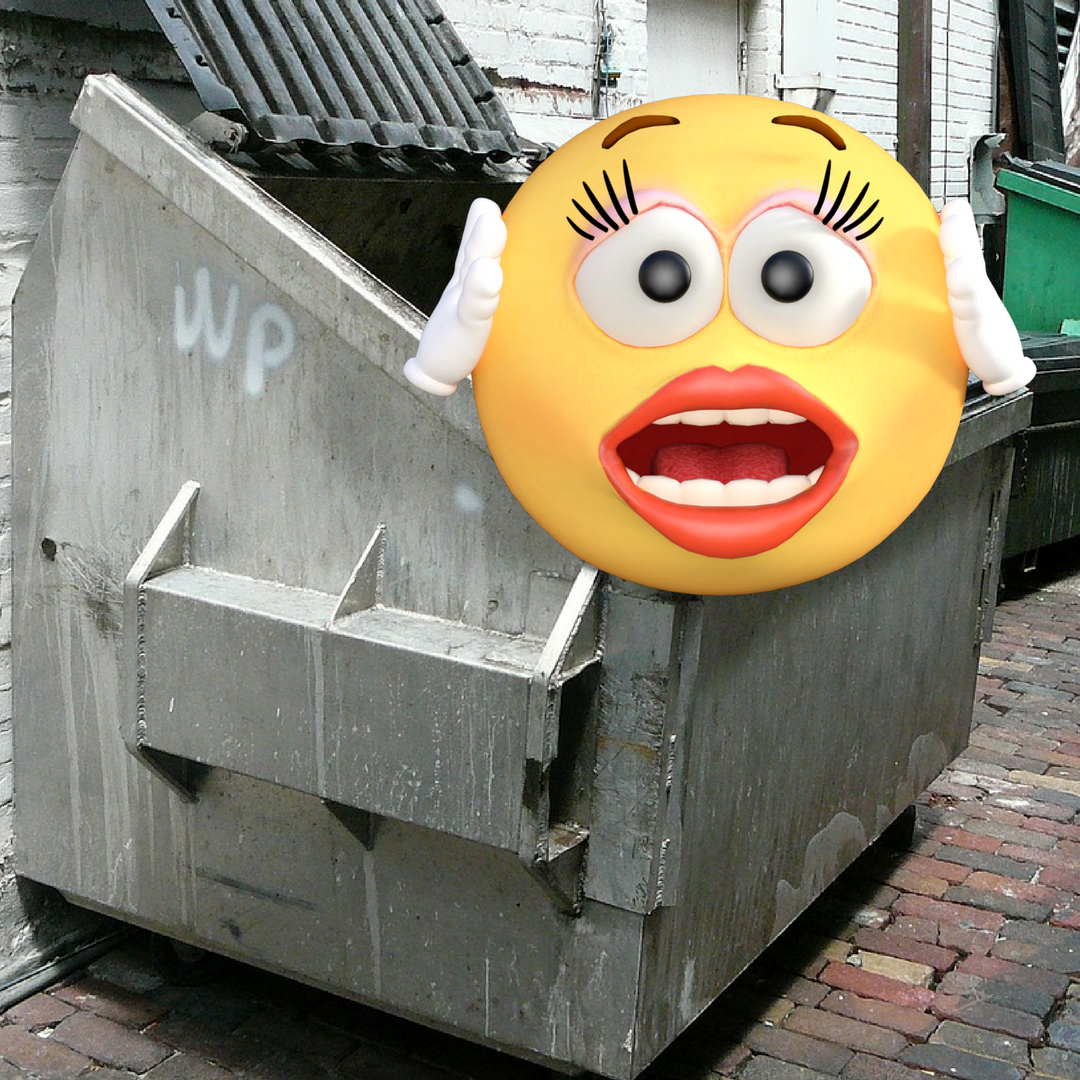 Point taken – but I'm here to pour a bucket of cold water over your head: Which would you rather have, a research report with full citations donated to a non-profit collection that your family can access for generations – OR – would you rather see your decades of hard work tossed into the dumpster?
Here's the bigger problem that accompanies the material I described. Even though we, as archivists, are trying to evaluate an incoming collection as to its research value and historical/genealogical importance, there is always a possibility that we could get the assessment wrong. Not overall, mind you, but the sheer volume of print outs from the genealogy web could obscure the original family elements that might be lurking inside. And remember, we're not talking about assessing a binder of material….we're talking about assessing 6-20+ boxes of binders or folders….within a half hour or so, to make a donation recommendation.
Passing the Ball to your Court:
So, what can you do to ensure your collection is handled appropriately to survive in the longterm?
It is MANDATORY that you reduce the genealogy collection footprint. Here are some ways to do this.
Begin to prioritize. Most genealogy organizational how-to articles will help you organize your research into color coded folders, binders, boxes, cabinets, etc. Forget that for now. Your prioritization should begin with the most important pieces of your family collection. If you walked into the office/closet during a natural disaster and had to pick one box to take with you, what would it be? If you can't lay your hands on one to two boxes of original family material or research, you've already lost the estate battle.
One way to reduce, as I mentioned earlier, is through citing your sources without keeping a photocopy of the original. I know that makes you nervous, but it's the goal we should all be striving for in our research. Caveat: The copies I am referring to include items that can be easily pulled up via Family Search or Ancestry, Internet Archive, or Photocopies from other books that are readily available, etc. If you have a photocopy of a record that has never been digitized, and it took a trip to the courthouse to retrieve, by all means, keep that copy. The same goes with family group sheets and family Bible record copies from relatives – these are not things you can cite and find anywhere else (usually) – so retention is a must.
Photo albums are their own beast: consider decreasing the amount by eliminating images taken of landscapes while on vacation, blurry images, and duplicate images – pick the best – eliminate the rest (of these photo categories).
Ephemera – While I'm a big fan of ephemera, there should be a limit on what you keep. Travel brochures, postcards with little to no family info, restaurant napkins, matchbooks, receipts, canceled checks, should all be reduced or eliminated unless there is a great story or sentimentality to the item. If you do have a large ephemera collection tied to places over the years, consider pulling those out and donating to an appropriate institution on the collection's own merit.
Always separate publications away from your genealogy collection. Sure, they can be in the same area during your research years, but separate them out during the organizational process. Someday, these can be donated to local libraries, or discarded if there are multitudes of copies already out there – but don't muddy your genealogy waters with outside, mass produced publications.
Breaking the Hoarder Mentality: Document the Important Stories and Tie them to the Objects you want to Pass on to Future Generations.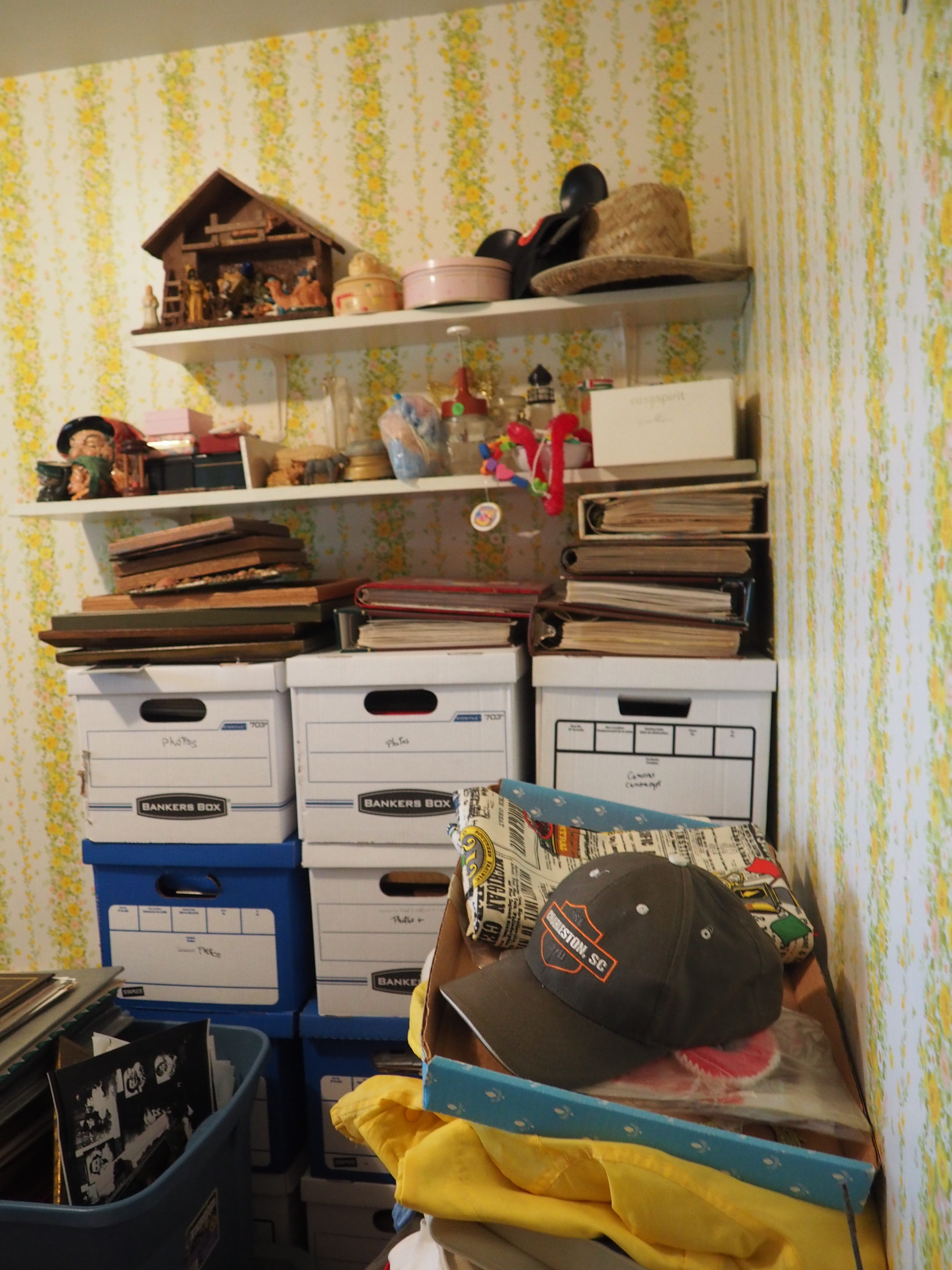 On a personal note, my grandmother died a few years ago – but due to the hoarding that went on in that household, unchecked for decades, it took the full 2 years allowed to settle the estate. Even after her house had sold, we were working through the last portion of her belongings that were stored off-site in an environmentally secure storage facility. Up until the very last hours, going through that last batch of family significant items, the sheer volume of "things" and lifelong remnants was mentally and physically exhausting.
By the end of the final day allowed for the probate settlement, my father and his siblings agreed to split up the remaining boxes without knowing what was inside – in the hopes of making the last divisions equal. So after 2 years of work, the last divisions were made blindly – a scenario we all want to avoid.
At the conclusion of all the angst associated with an estate dispersal, there are still many times when I will look at something today and wish I could ask my grandmother or grandfather about its significance. Sure, it's old, I grew up seeing it in their house, but is that the end of the story? Did they purchase the item, or did they get it as a gift – OR, did it come from the previous generation? Sadly, those stories are lost forever.
My exasperated point here is: Do not place the same value on your stuff. Prioritize the important things, connect them to you with stories, and work on getting rid of what is not as important. Because the biggest tragedy of all exists when the really important things cannot be seen due to the hoarding around them. In our attempt to keep everything, we are at risk of losing the most important elements of our heritage.
A Few Last Pieces of Advice:
There are a few other things you can do to ensure your family history survives, from housing the items, to labeling photographs, to estate planning.
Once you have prioritized the most important sections of your collection, go through them with a fine toothed comb of analysis. Label all of the photos. Re-house the important documents and photos into archival safe folders and boxes (this is also a nice way to differentiate between the important and less important segments).
For each box of documents related to a surname or family, write a research report that fits into the first folder – serving as a family introduction to what's inside and where this collection fits into the family history. This is your opportunity to use the citations I mentioned earlier – but in smaller reports that do not seem as daunting. Include photos of heirlooms in the report to connect them in family context. You can keep these electronically active as you research, updating them periodically, and placing an updated version of the report in the file every year or 6 months depending on the research activity for that branch.
Think about the odds of the entire collection surviving – and then explore ways of sharing copies of the history. The more copies that exist out there, the better the chance of connecting to future researchers: Making a photobook history through the many self publishers out there. These books come in slick professional looking products that your family will love to pass on as important keepsakes. Also, if you don't plan on donating the entire collection to an organization, make copies of the research reports or photobooks you wrote and donate to local libraries and museums – this allows them to survive on file for researchers.
Do you want to donate the collection you just put together? Consider getting advice from a local professional. Contact the museum/library of your choice and ask to consult with an archivist about your genealogy collection. They can advise you on best practices, and whether they would be interested in obtaining the collection – if you already know that they woudn't be interested, or wouldn't make a great fit, shop around for a place that does, and then consider estate planning to make the donation a legal agreement. Also, don't be afraid to ask them about their collection space and future collecting policies – as well as staffing levels – as this affects processing time and the future access of your collection.
But….you have a different scenario: your research is well sourced, not bulky, but stored neatly as a digital file on your PC or in the cloud. You've used a wonderful genealogy software that allows your files to be shared with multiple family members. That's great! But what happens when the software you are using upgrades after you are gone – and the file can no longer be read – save as a gedcom? Perhaps. But since we cannot see the advanced technological environment coming along, it's a safe bet to store your reports in multiple formats, including printed reports, and make sure you keep up with best practices of data migration.
Conclusion and a Last Word of Caution: 
I am NOT suggesting that you have to reduce your collection to one box or binder. In some cases, that is not possible – in others, that isn't practical. However, when we archivists process collections, we are allowed to discard elements that do not fit the collection – categorized as "processing discards" =  superfluous papers with duplicate information, blank sheets, commercial (widely published) brochures/publications, damaged elements, etc. Knowing this, you may be tempted to dismiss my entire post – after all, an archivist can process my collection as they see fit after I'm gone. Really? Do you really want the reduction filter to come through someone who does not know your family and related collection?
NO – you want to retain that power and prepare to donate a unique and useful research collection.
Everyone thinks their genealogical research will be valued and preserved for future generations. However, unless we are proactive in ensuring its survival, it may not last past our generation. I understand the need to keep all of our research on hand while we work, but we must be more organized in the research, keep clear goals in mind for each branch, and then wrap up our work with reports – on a periodic basis. Just remember, reports can be amended in the future – but lost genealogy is an irreversible tragedy we all want to avoid!
I hope this makes everyone think about what I consider to be an emergency epidemic – one that I face every week. Please take this advice to heart – it is well intended and shared in genealogy love.
Happy Organizing!