This past February marked a milestone of sorts: February 26th was my 10th Rezzday. For those of you unfamiliar with Virtual Worlds, a Rezzday marks the birth or "rezzing" of your avatar. For these past 10 years, my Virtual World of choice has been
Second Life (SL)
. And, for those of you rolling your eyes right now – scroll down to my "Genealogy in Second Life" section – the opportunities for genealogy collaboration and learning are worth the read.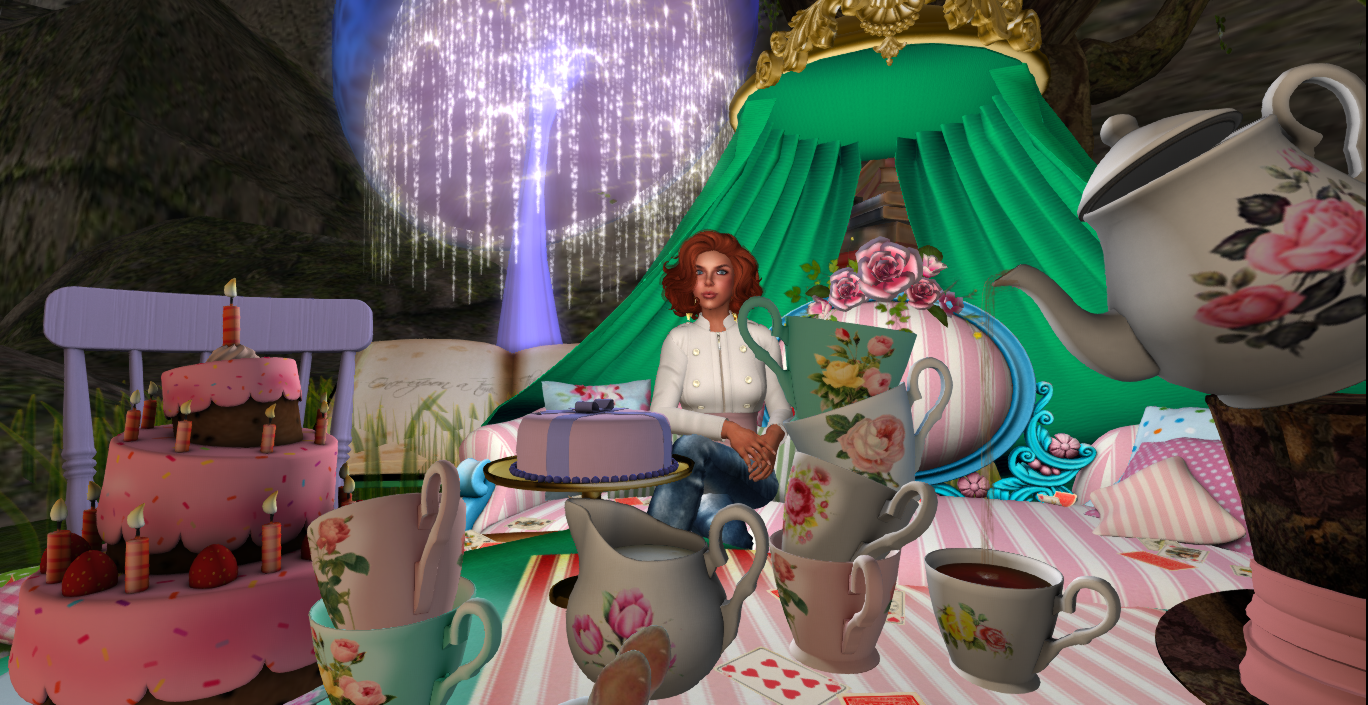 I cannot begin to explain the depth of experiences and wealth of life changing relationships that developed over 10 years, but I feel it's necessary to explore the impact of this level of technology. The avatar that was born 10 years ago was different, because I was different 10 years ago. She and I are forever linked in a technological dimension that taught my human a great deal. Right around the same time I rezzed an avatar for the first time, I was just finishing up grad school for my M.S. in Library Science. Ironically, my first steps into the virtual realm came on the heels of my cannonball jump into social media. They were a package deal in a sense, as they all developed through a program at work.
In 2007, the University of Kentucky Libraries developed a program designed to help staff become familiar with social media. It was determined – accurately – that our students were fast adopting a new level of communication that was going to become the new norm – and we had to adapt in order to communicate effectively in the fast approaching future. But as a whole, we were woefully behind in our ability to communicate via social media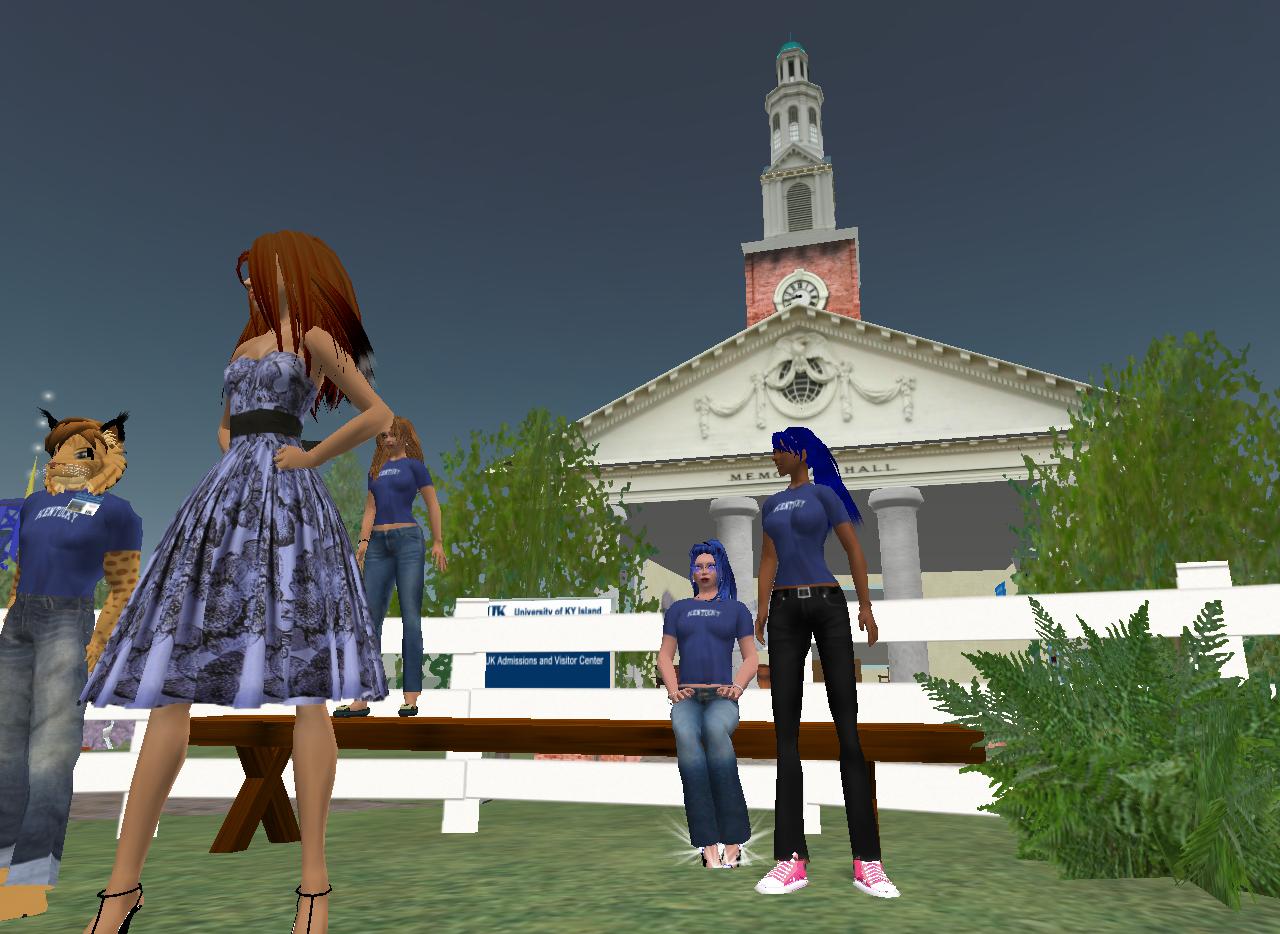 tools. Through this program, we learned how to blog (various platforms), use Facebook, MySpace, Twitter, Bitly, Linkedin, RSS Feed Readers, Link Aggregators, and for extra credit: Second Life. It was essentially a 'play as you go' structure – we were allowed about 2 weeks per tool for testing during work time. This allowed us the flexibility to learn how to use these tools while avoiding negative impact on our work duties. The balance was perfect, and I don't think I've ever had so much fun at work – it gave us new energy, fostered collaboration, inspiration, and built new friendships among the staff – several friendships and collaborations emerged across campus. A lot can be said for allowing adults the opportunity to play in creative ways. I know it was the best investment they could have ever made, and it worked like a charm.
Until they mentioned SL, I had never really heard anything about it – but upon their introduction, we learned that the University had already purchased an island and was developing the space for educational purposes. A replica of our library had already been built, complete with a reference desk for information and a meeting place for several groups, including other Kentucky librarians and educators from across the state. There were other departments on the island such as Fine Arts, Drug Endangered Children Network, Political Science, E-Learning, Admissions, Psychology, Medical, etc. It was a very nice sampling of educational projects, operating together on this virtual island.